Indeed  it is 10 degrees  F outside and it is snowing.  
On the Weber: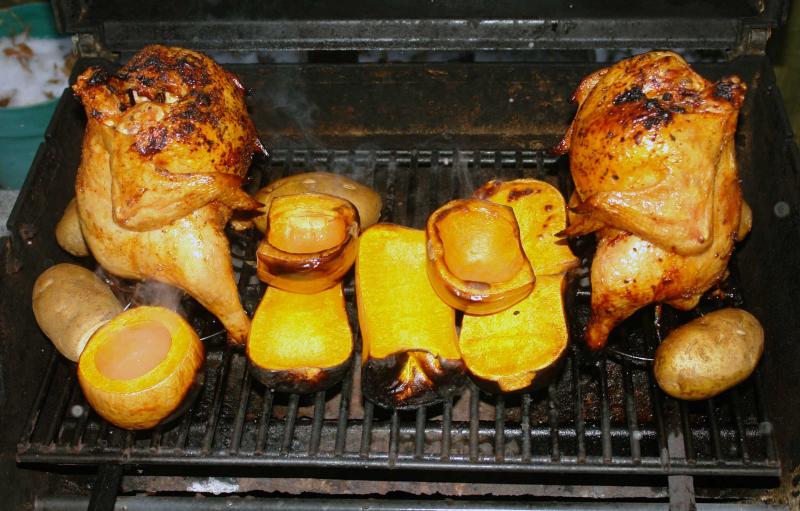 two 99 c / lb chickens w squash and whole russets. Verticle Chicken very very crispy !

re reason I started this thread was to ask;  has anyone see something that can stack between these chickens so I can make 2 - 3 layers of squash/potatoes / "grill"
sort of like those cookie cooling sets w multiple trays but sturdy for the grill?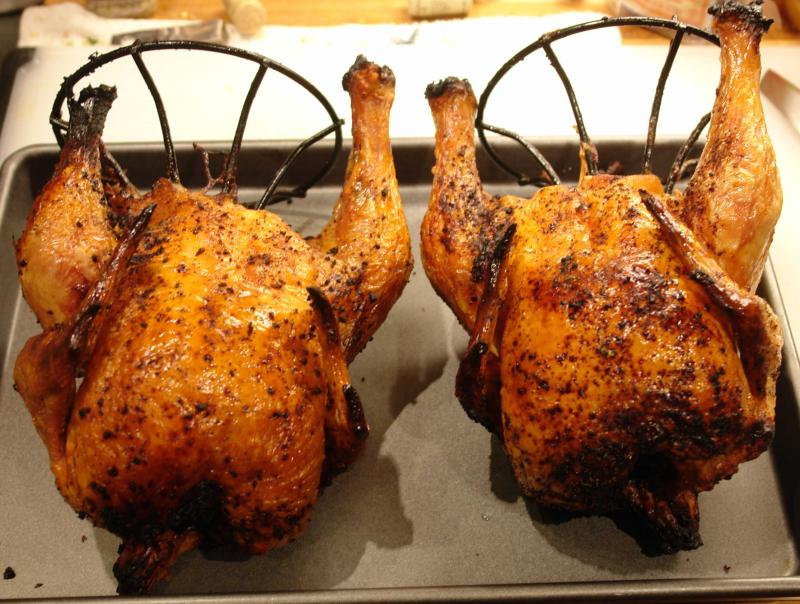 the two chickens , done.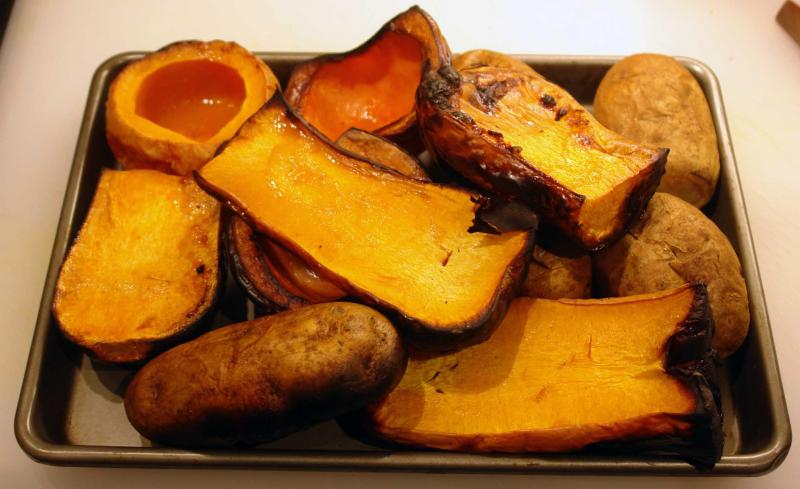 the squash  done.
please see:
http://forums.egulle...-3#entry1945795
for the dinner itself.   N.B. no green veg.  looked in the garden for some ....
the idea for the racks is something like this:
http://www.amazon.co...J8HA37K34ANTGF1
perhaps a bit sturdier ?  no need for non-stick
cheers
Edited by rotuts, 15 December 2013 - 09:17 AM.