The crab cakes from John Currence's Pickles, Pigs and Whisky.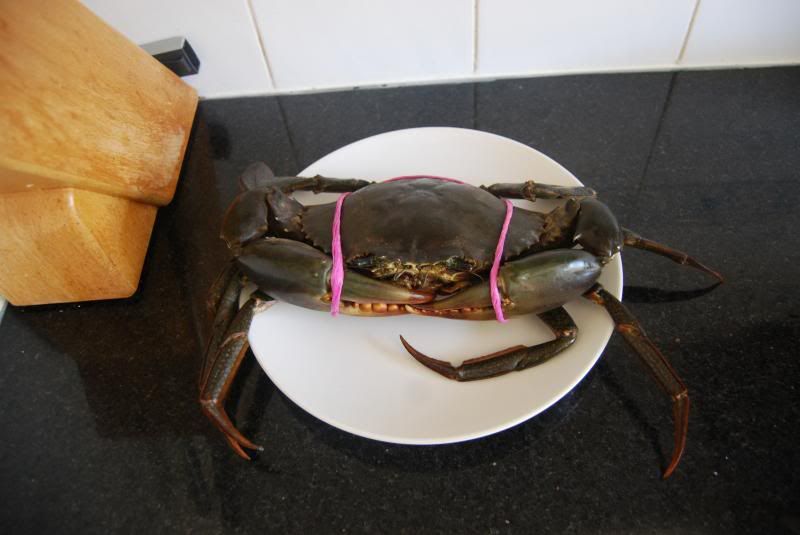 A male mud crab. Mud crabs are among the best of the locally available crustaceans. Purchased live, of course. The guy that tied the claws didn't do a very good job: most of the crabs in the crate were happily snapping away at the lady in charge of the crustacean station. Luckily she had some blue rubber gloves to protect her fingers from a few hundred pounds of pressure.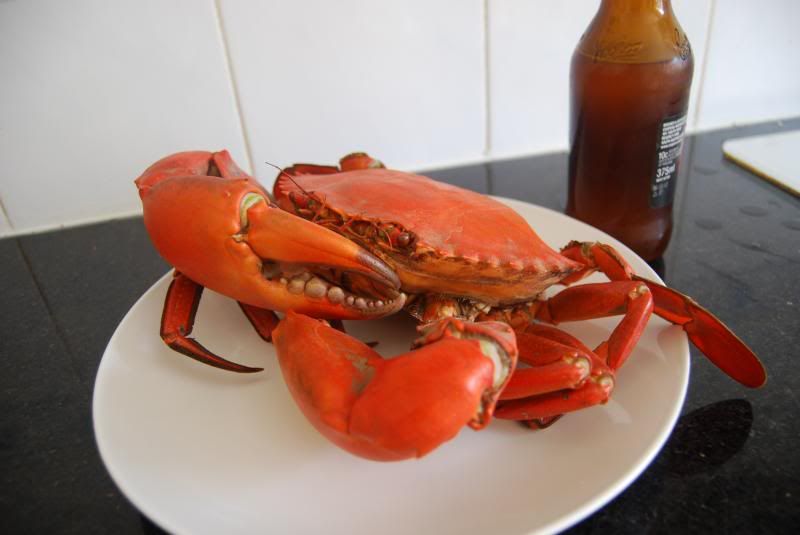 This one kilo crab produced about 250 grams of meat.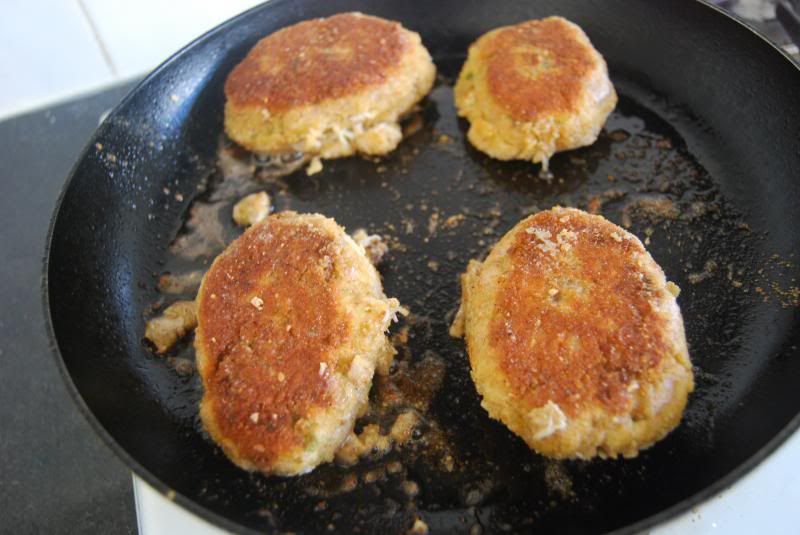 The finished crab cakes. They were very good.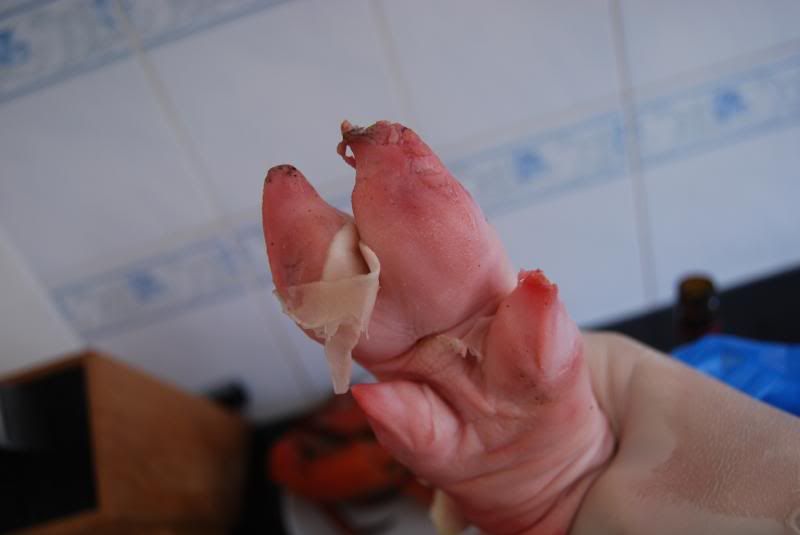 And, for tomorrow, Thomas Keller's recipe for pork trotters.