After a fantastic trip to Rome earlier this month (more to come, at some point), I needed to try (again) my hand at pizza bianca, Rome's favorite food to eat out of hand.  Forno and Roscioli are but 2 examples, and they're both great. 
Last night I started a no-knead, high-hydration dough; about 75% hydration, only water, flour, salt and yeast.  Kenji's recipe here is a good one.
Prior to baking...
After...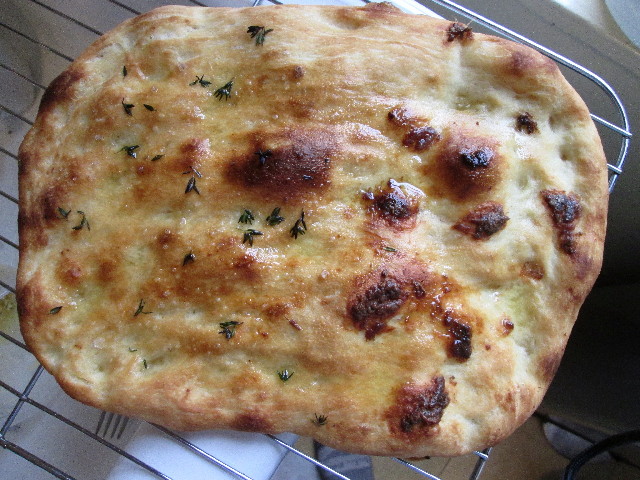 The structure of the dough...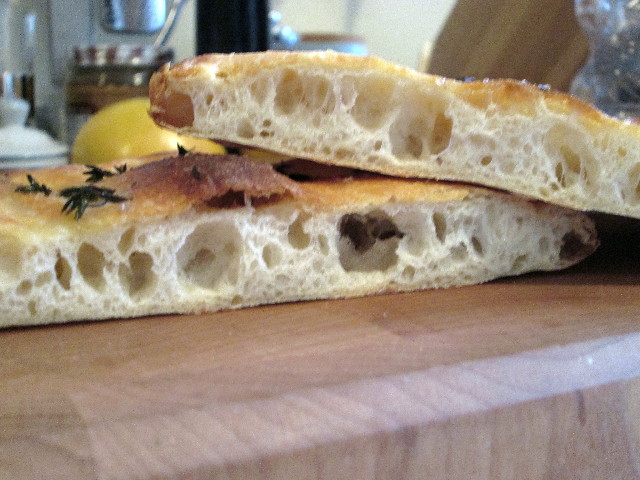 Sliced and stuffed with a bit of Prosciutto San Daniele...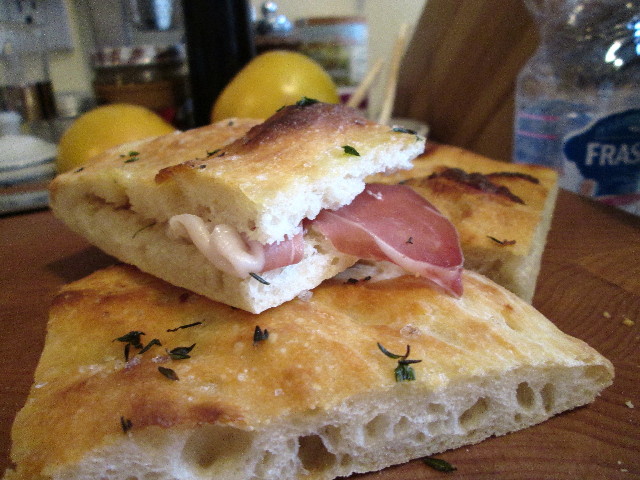 Bill Klapp will be happy to know I used no fancy equipment!