I find baked potatoes to be great side dishes and great meals in and of themselves, provided you dress them up for the occassion.
Here's one that we had a few days ago for dinner: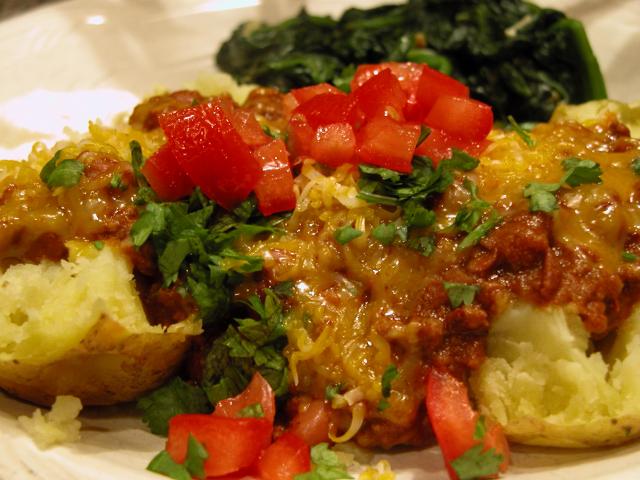 He's got chili, shredded colbyjack, fresh tomatoes, cilantro, and sour cream on the side with some sauteed spinach.
How do you like to dress your potatoes? Whats the most interesting variation you've seen?