I made the PBJs this weekend.
I had a bit of trouble with the jelly layer because for some reason the temperature rose rather erratically (up to 214, then down to 204, then up and down for over 10 minutes) and then it very rapidly rose to 223, catching me by surprise. I'm much more comfortable with chocolate work than candy, and issues like this are the reason. As a result, the jelly layer is a little bit firmer than might be ideal, but it's still quite acceptable, and it made the centres very easy to dip.
The peanut butter gianduja was a delight, and set up nice and firm. I used one of the natural ones (Kraft makes a 100% peanuts version) on the advice of my partner, who cautioned that the stabilizers in a number of the commercial brands might be a problem. Had anyone tried to use the ones with additives, and did it make a difference?
I also attempted using texture sheets for the first time on a number of the chocolates, and I'm pleased with the overall results, although some of the sheets seem to have trapped some tiny air bubbles.
The final product is delicious!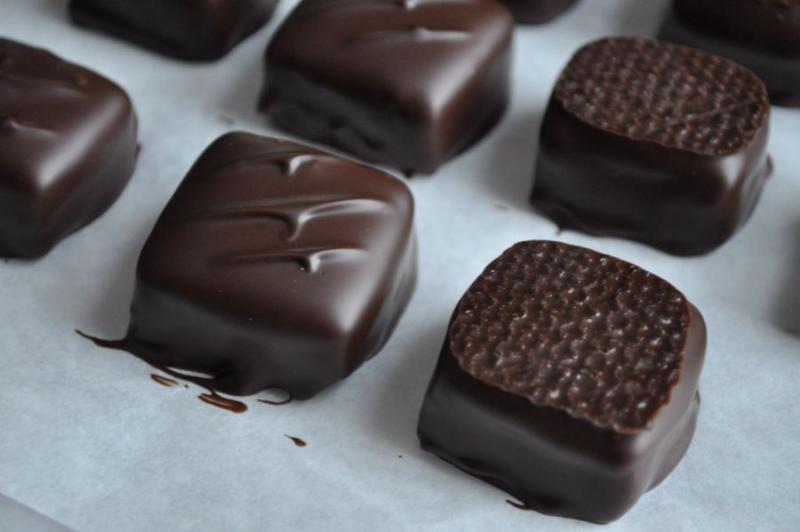 Close-up of the finished chocolates (Photo credit: mkayahara)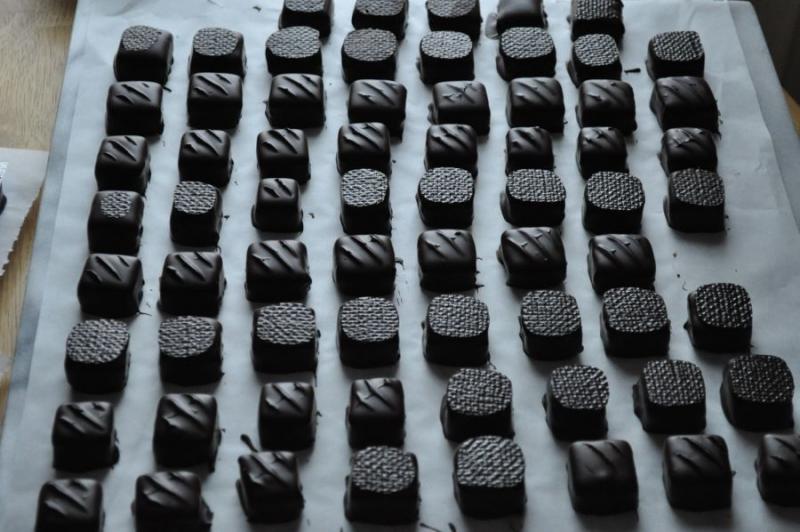 An array of PBJs (Photo credit: mkayahara)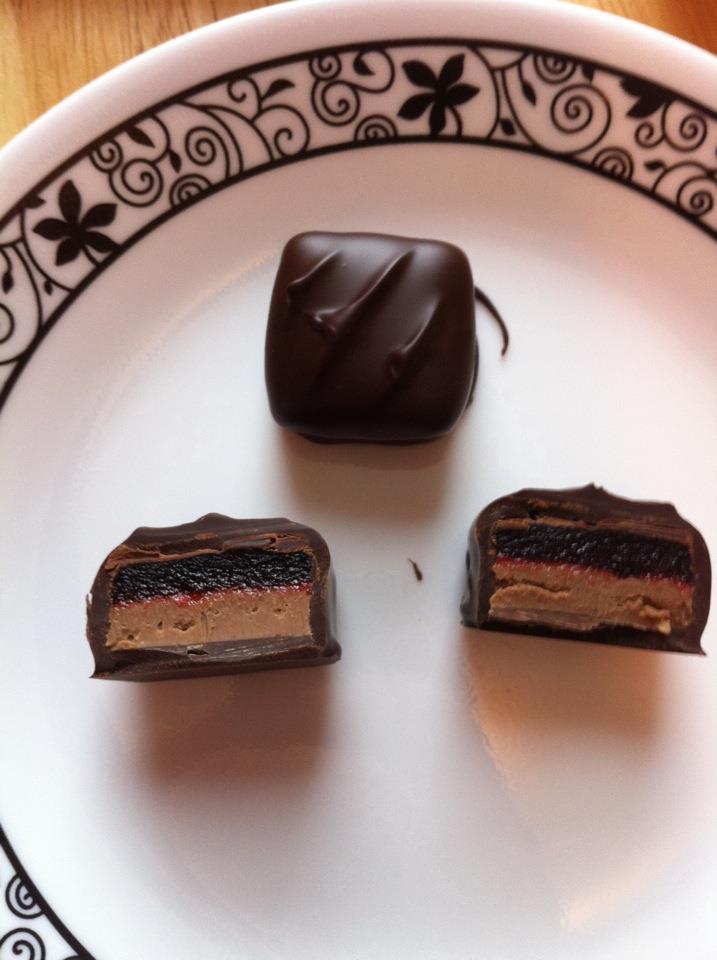 In cross-section (My less skilled photography)