Good morning and hello from sunny South Florida!  Later this morning, I'm going to pick up my weekly CSA box, and then we'll know what I'm going to be eating this week. Until then...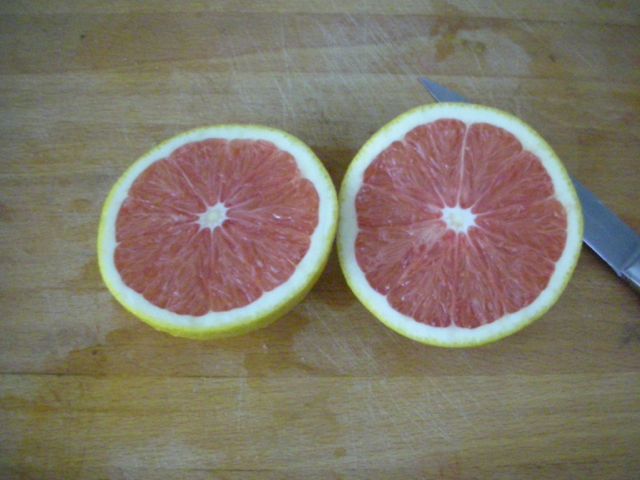 This is a Cara Cara orange, a navel orange with red flesh. It has very low acid and is sweeter than most oranges. I bought some this morning from Whole Foods; they were grown in Winter Garden, FL.
A little juice for breakfast: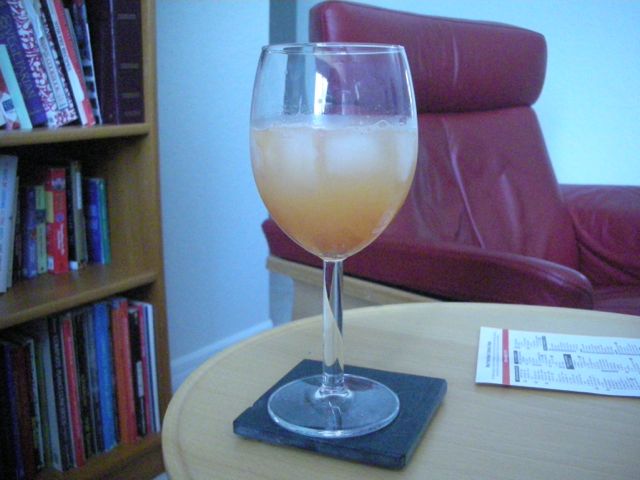 See you after I'm back from the farm!