I haven't made these for a long time, but a friend just gave me 10 lbs of cleaned plump chicken feet. 
Cantonese dim sum style Golden Phoenix Palms is not easy to come by in our small city. I love these and decided I needed to make a pile and have ready in the freezer for a treat anytime!
The set up for deep frying outside. Once brown and crispy, the feet were tossed into a pot of ice water.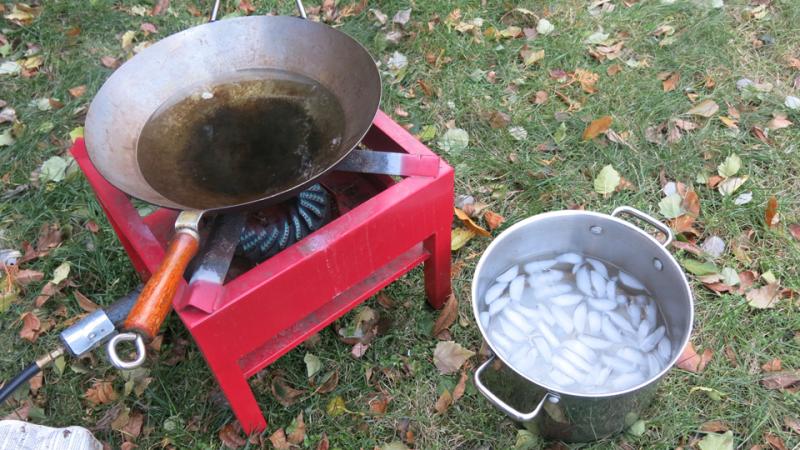 Sizzling in the wok of hot oil. I had the flame on high. There was a lot of splattering, but I didn't care - nothing to clean up in the house and I stayed far away after I first put them in: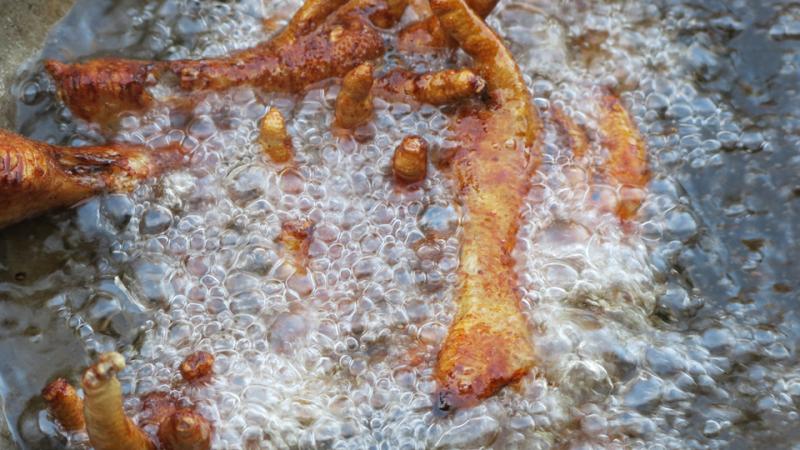 The feet were simmered for 1.5 hours
The simmered feet were drained, cooled then coated with a marinade to sit overnight.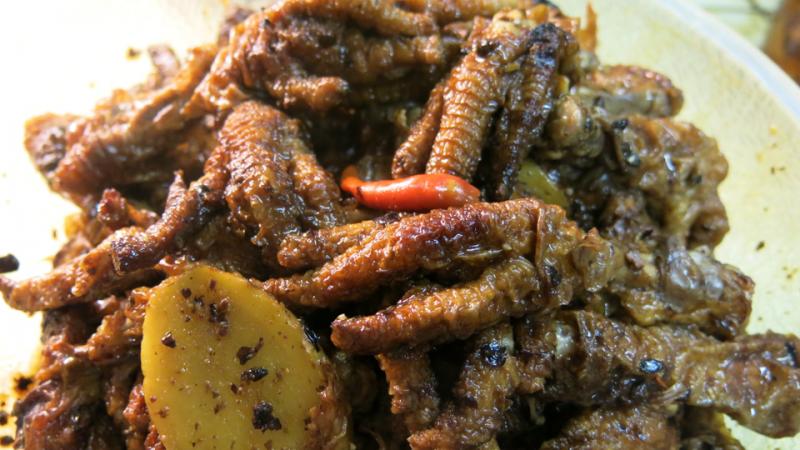 Steamed for 15 minutes and ready to enjoy!