what's your favorite style of Loaf Pan for baking bread?
Im going to try to move to baking bread in my BV-XL
in a loaf pan.  I have something very specific in mind:  in the past I did long retarded sour dough ' free form ' in my massively 
bricked oven, using the "Best Bread Ever"
http://www.amazon.co...sl_1i7bmof1gz_b
its out of print  but revolutionary to me: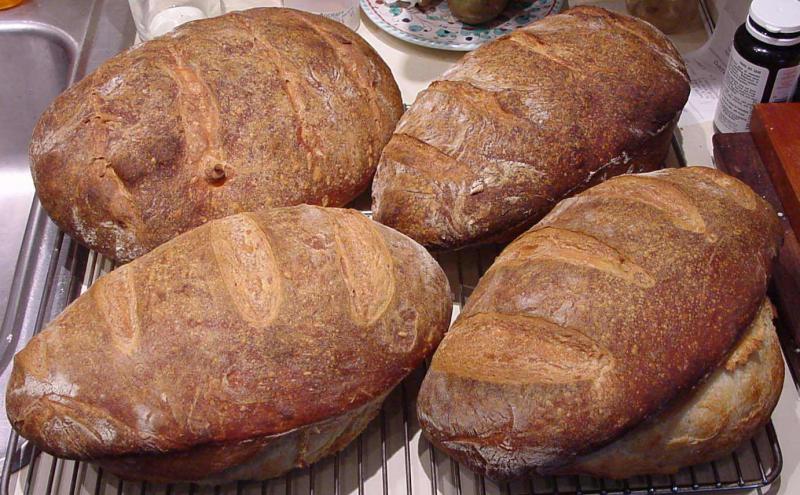 30 min total prep  :  6 loaves for baking the next week. in covered plastic containers
now Id like to go back to that book, make this same dough, the same 1 week retarding
but now make it in a loaf pan in my BV-XL
why ? times change and Id need a fairly long last rise w/o a fall so that's a loaf pan for that last rise.
good news:  (most projects that interest me are ' 6 months off the calender ' can't say why this would have been a no brainer 6 M ago)
ie Im going to let these loafs rise in a very cold winter kitchen.  but then the PID controller and the beer coolers with a heating pad in the bottom Im sure will help me out. not really SV.  

 SV-ish?
so:  ( Im a fan of Chicago Metallic )   1 1/2 lbs loaf pans :  dark or shiny ? greased or not?  lined with parchment paper or not ?
many thanks
Edited by rotuts, 22 October 2013 - 01:55 PM.