So the plan for today (Kerry is away at the clinic in Wiki) is to make a generic curry sauce from Jamie Oliver so we can use up the leftover chicken and perhaps the pork if there is enough sauce.
Here's the mise for that: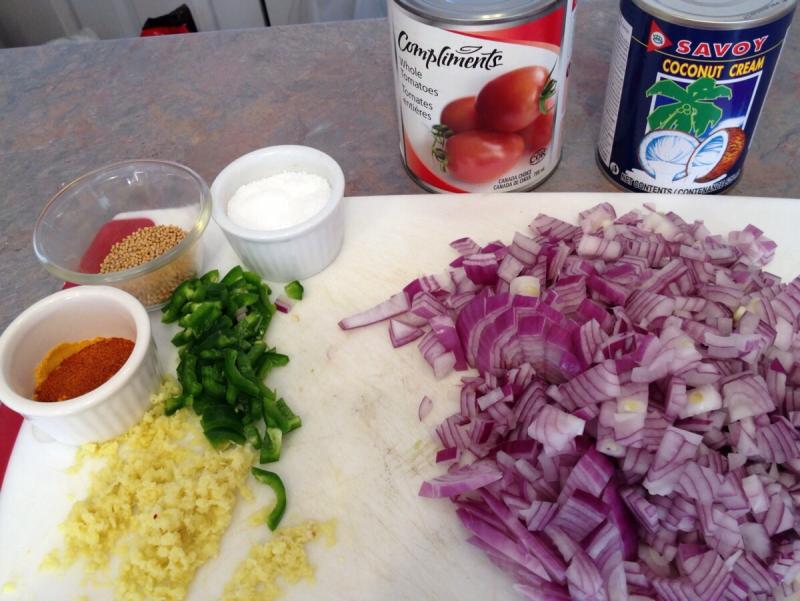 (For you, rotuts). Some fenugreek seeds and some curry leaves would be a nice addition but....
The duck we bought yesterday in Espanola is almost defrosted and sometime later this afternoon it will go into the Big Easy. I had asked Dejah for her recipe for Cantonese duck but as she guessed I am missing some key ingredients. Actually we are running low on duck fat so plain is a great idea.
Then if all goes well I'll make the onion soubise that I planned a day or so ago.