[Moderator note: The original Food Shutter Bug Club topic became too large for our servers to handle efficiently, so we've divided it up; the preceding part of this discussion is here: Food Shutter Bug Club (Part 1)]
Got a question about framing/cropping food on a plate - how tight to go? I waiver between showing most or all of the plate or cropping in on the food. Three crops of the same pic - and maybe none are the best approach.

1 - Plate with the background.




2 - Tight on plate - framing right on the edge of the plate and below on the plate shadow.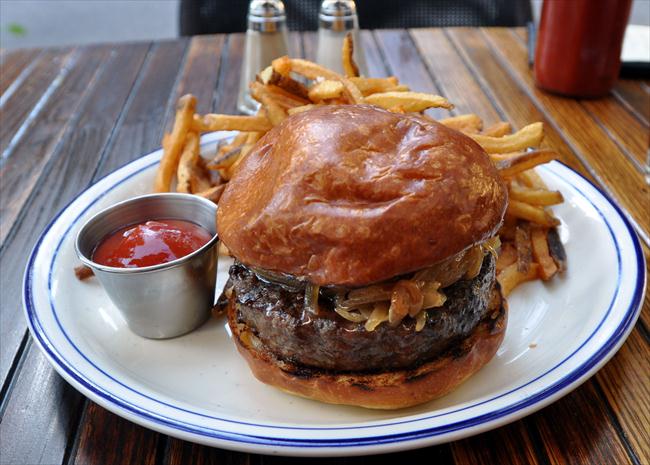 3 - Cropping all the way to the food, omitting most of the plate.




Cropping to the food, emphasizes the food but can take it out of context. Curious how others approach cropping plated dishes.

Pic is of the Churchill Burger at Pub and Kitchen in Philadelphia.
Edited by Mjx, 27 July 2014 - 03:01 AM.
Host note added.