If you're looking for unique squash cutters, head to a local Asian grocery store.  I've acquired probably around 50 different vegetable and fruit cutters during travels to San Francisco, Portland, Vancouver and Seattle and points in between.  Most are incredibly cheap compared to vegetable peelers/cutters you'd find at a National chain store and they offer a variety of unusual cutting blades. lf you can find a tiny melon baller, they are wonderful for cutting balls of zucchini.  You get both the green skin and lighter color of the inside of the zucchini in a little ball.  Wonderful sauteed in butter or olive oil and a great plate presentation. 

 

I just came back from the store with some yellow squash and zucchini so I'll get to cutting and provide some photos. 
Here's an assortment of some of my contraptions and hand-held vegetable cutters.  As you can see, a few make wonderful strands of squash "spaghetti."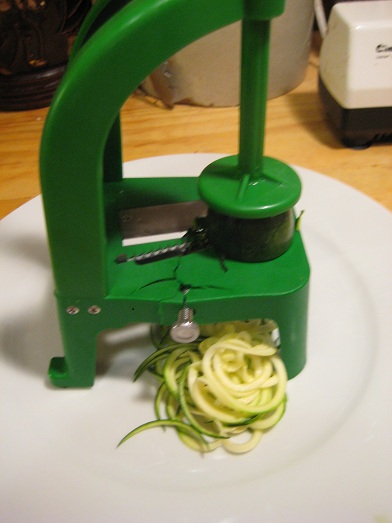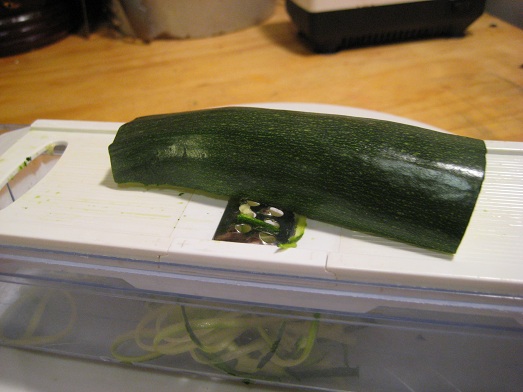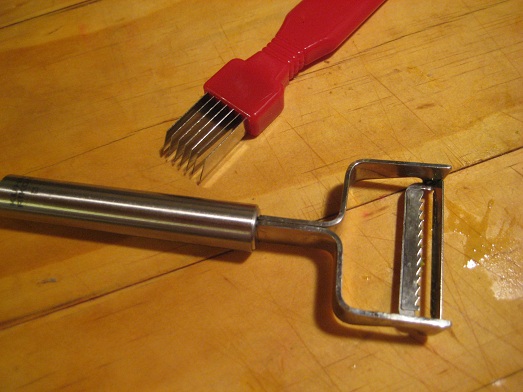 And my personal favorite, the curly fry monster made in Taiwan-