I thought this might be an interesting topic.  I have access to a really stellar fish market on Sundays, where a huge variety of seafood from Ecuador's waters, both fresh, brackish, and salt, is available.  In the spirit of adventurousness, I've decided to eat my way through the fruits of the sea that are available to me, one species a week.  To kick things off, here's the first fish we tried - I've been at this about a month so I do have a bit of a backlog to address.  I'd also like to say at the outset that although Bonito and other strong Mackerel-type fish run in Ecuador's waters, you won't see them on my plate - I'm not fond of overly oily fish.  The white- and pink-fleshed fishes, both whole and in chunks, will however be very well represented.
===
Ecuadorian name: Róbalo
English name: Snook
Size: About 30 cm long, about 250g each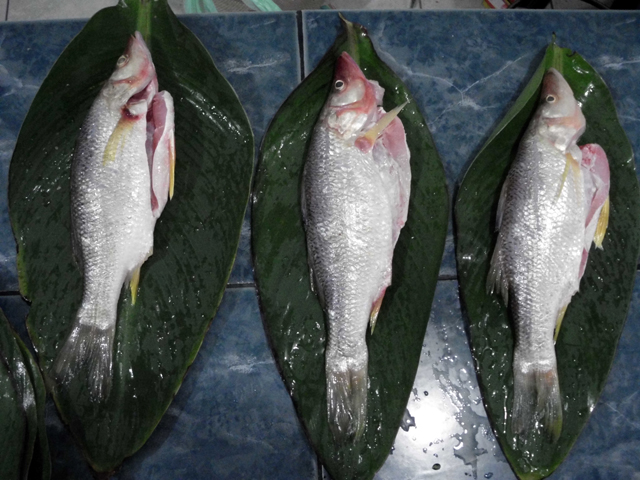 I stuffed the cleaned fish with orange wedges, rosemary, and fresh basil, then enclosed it in Canna leaves and baked for 45 minutes.  No money shot when it came out of the oven, but here's how it ended up: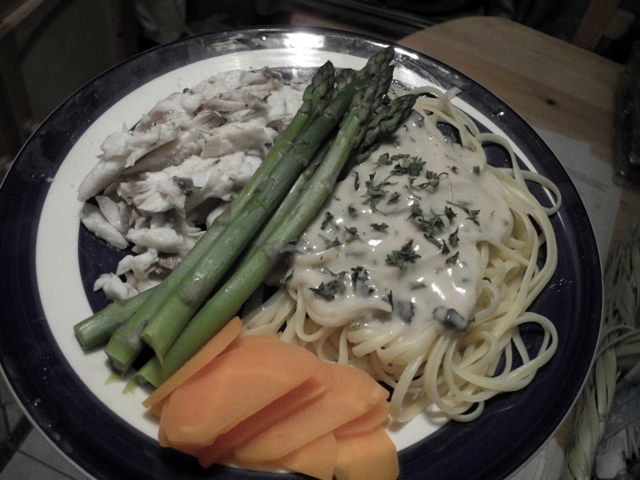 Róbalo hang out in Ecuador's shrimp farms and in the natural shrimping grounds of the mangrove swamps, where they steal shrimp (hence their name, which means "steal it".)  They're one of the most prized food fish in the country because of the meat's delicate shrimp flavour.  I quite enjoyed this one, particularly in this presentation which kept the meat very moist and tender.  I suspect that if I were able to find larger fish, it would also make quite tasty steaks on the grill.