My go-to restaurants in Thai Town are usually Jitlada for its southern menu and Sapp Coffee Shop for the boat noodles and jade noodles.
However a friend recently recommended that I try a hole in the wall spot called Spicy BBQ, located in a mini-mall at Normandie and Santa Monica, and it's absolutely terrific. It specializes in northern Thai cuisine. I had lunch there yesterday.
We started with nahm prik pao, chile dipping sauce served with raw cucumbers and half-cooked cabbage, that was explosive with depth and a slow, spreading heat that warmed the mouth and belly: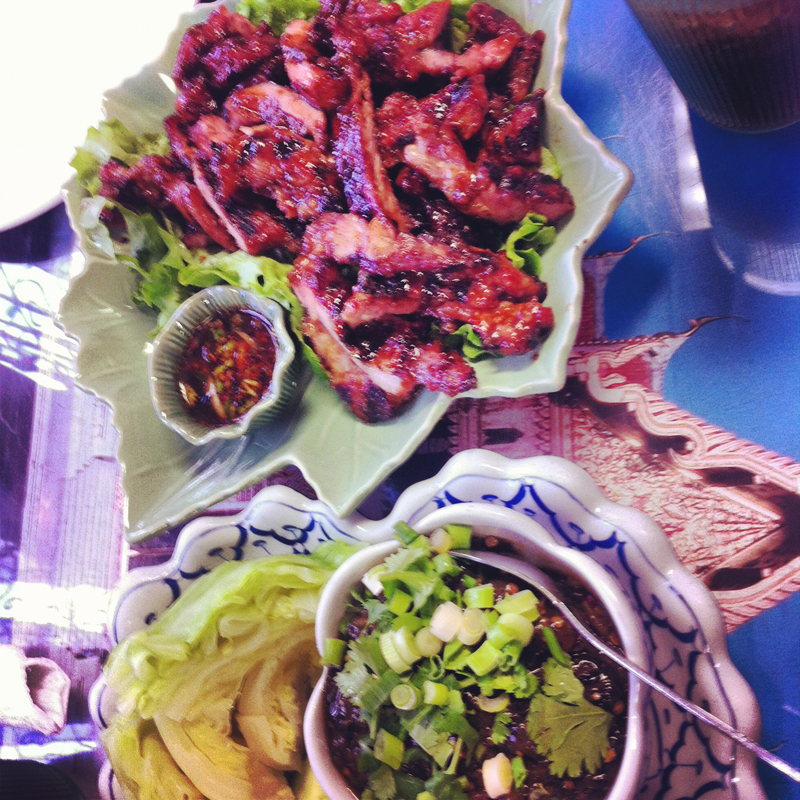 That's at the bottom of the photo. At the top is barbecued pork, which was unctuously sweet and tender. I'd think this would be more of a beer snack / street food item in Thailand, but we were more than happy to have it as an appetizer.
We then followed with a limey, tangy shrimp salad with unexpected undertones of dark roasted spices. The shrimp was startlingly fresh and sweet, with a perfect char:
We finished with one of the best renditions of chicken khao soi I've ever experienced... the dish is obviously more subtle in its flavors than the ones we started with, yet it ended up the table's favorite... rich, soft but with layers and layers of flavor and mild heat - the ultimate comfort food: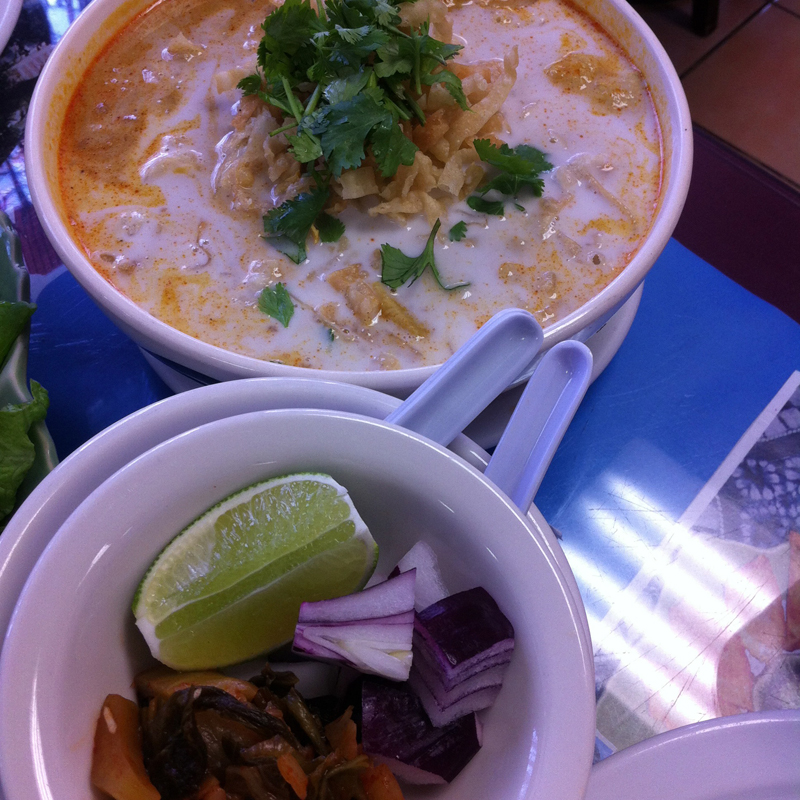 Served excellent Thai iced coffee as well. Keep in mind that the place is tiny, and there appears to be one person serving whom I suspect is the owner, so it wasn't super fast. There was no wait though. Two other tables, both composed of Thai diners.
Better than anything I've had in NYC (not that the bar is very high here compared to SoCal even when you take Queens into account, sadly).