Bay trees grow wild where I live (I understand many were planted, along with oaks and a few other things, along property boundaries years ago in honour of soldiers returning from one or both World Wars, but they spread madly and now they're everywhere).  I use their leaves a lot, in ice cream (very nice!) or infused oil, but at this time of year they're dropping their seeds all over the place: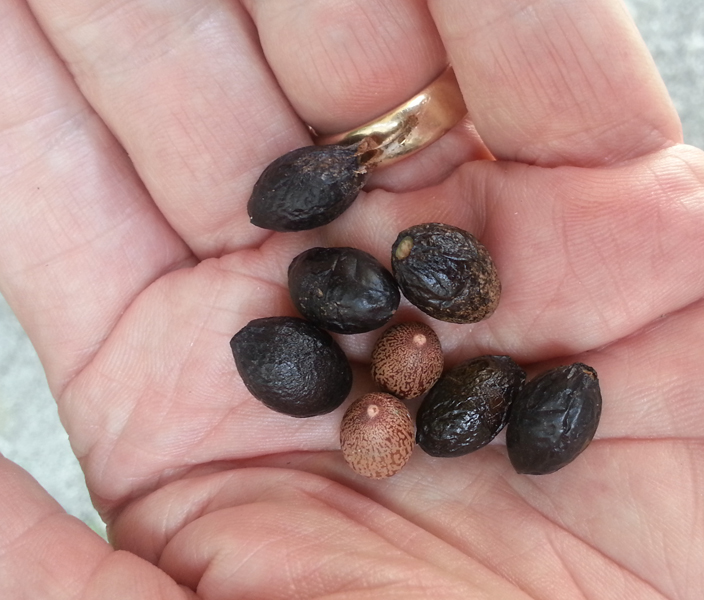 The two brown spotty ones lower left are the seeds after a few days; the others still have a thin layer of 'fruit' on them.
There's so many of these things and they look so useful it occurred to me to wonder if anybody has heard of a culinary use for them (Google appears not to have, but then I didn't spend four hours looking).  They have a subtle bay smell on their own; they look as though they'd grate like nutmeg.
Has anybody ever seen them used, or heard of such a thing?