Went to Toki Underground for the first time.  They had 8 course dinner tonight instead of the regular menu.  Dinner was honoring their late chef Thang Le who died last year.  
Chefs getting ready for the night.
Oyster with green tea noodles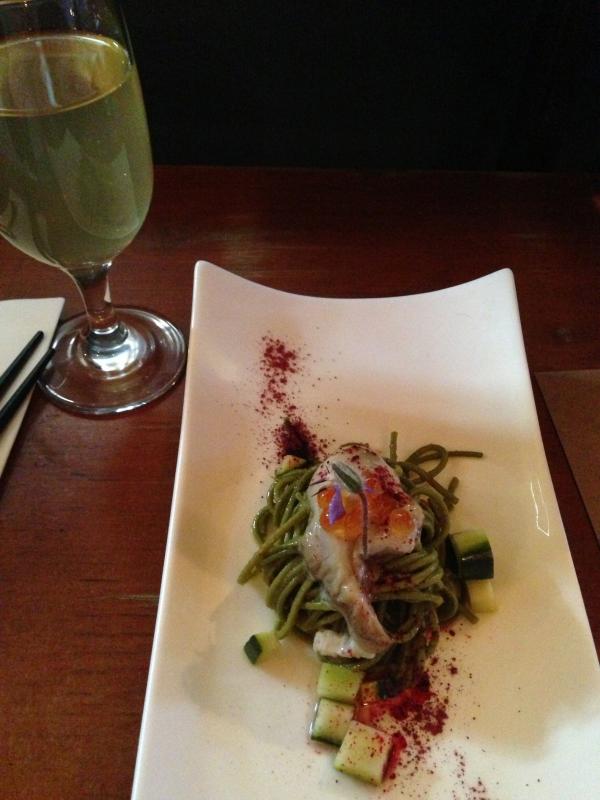 Scallop, turnip, black garlic sauce.  There is also a little sliver of mackerel wrapped in shiso leave and a thin slice of radish.  Super imaginative combo!
Congee with pig's tongue.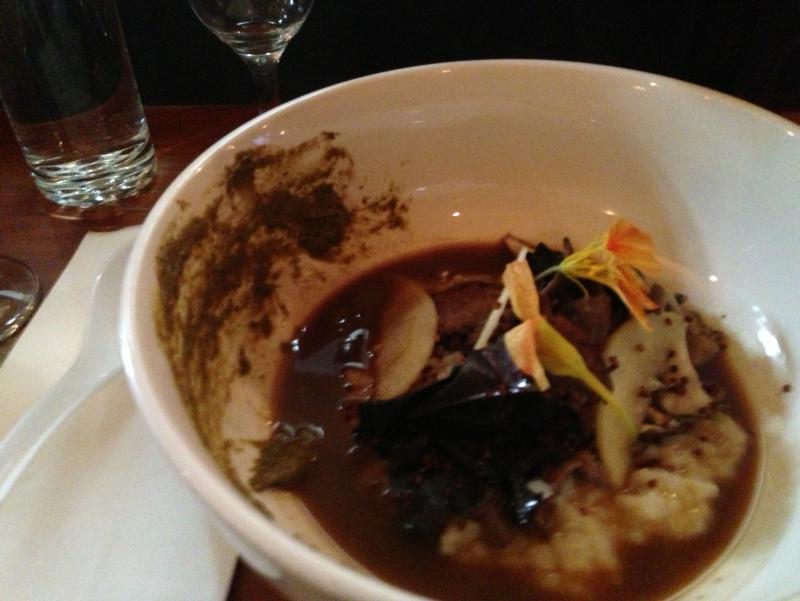 Winter roots salad with parsley puree.  I could (almost) imagine becoming vegetarian.
Pork neck, prawn, rice noodle.  OK buy not spectacular.  Pork neck was room temperature and I would definitely would like it to be steamingly hot.
Red mullet, pumpkin, bamboo shoot.  Fish was ahem... fishy.  Did not care for it at all.
Quail with sticky rice.  I will eat sticky rice in any incarnation.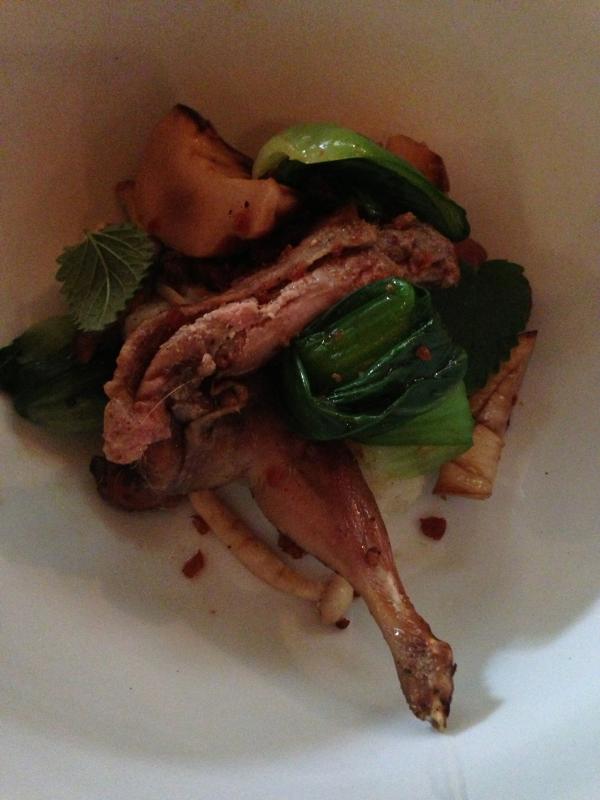 Blood orange and lavender panna cotta.  Server was trying to convince me that panna cotta was flavored with strawberries.