Double cooked pigeon breast*, carrot purée with dill and red wine vinegar, green bell pepper purée, orange segment and game chips.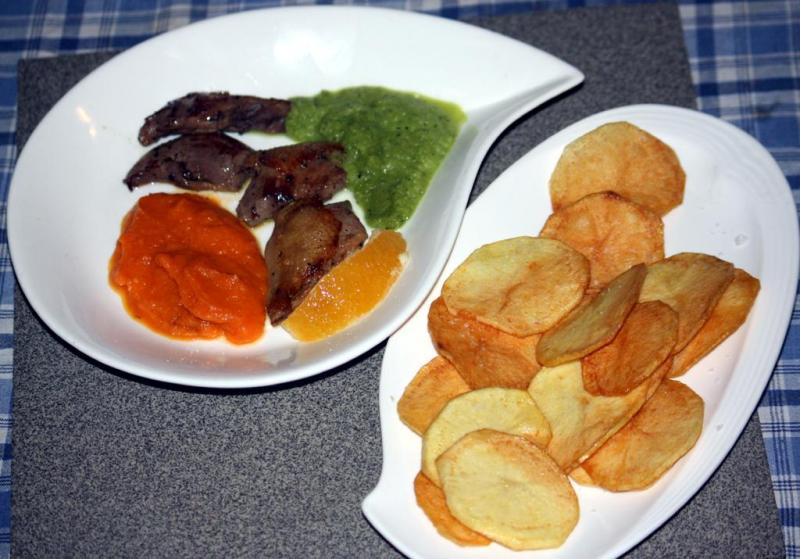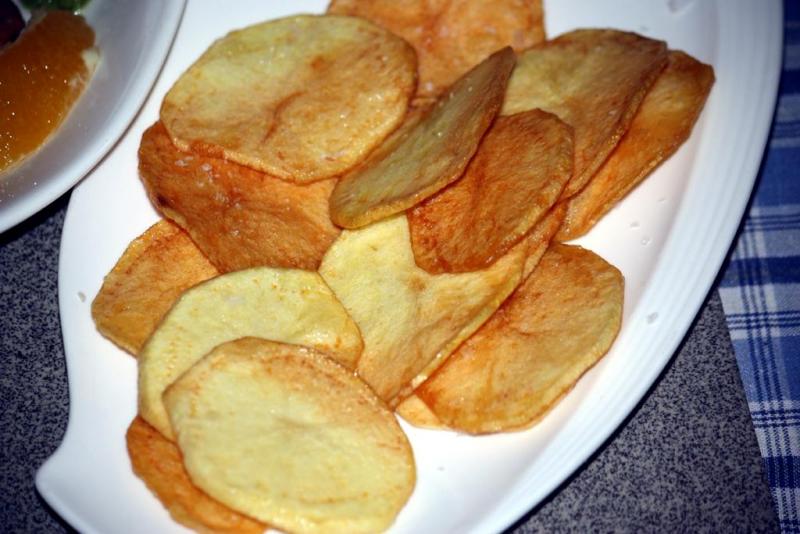 *The pigeon breasts were removed from the beasts then a stock made with the carcase, including head, legs and wings. Star anise and dried tangerine peel were added. The breasts were then briefly braised in the stock. Three minutes max. They were then left to rest while I finished off drying the game chips. As the game chips cooked, the breasts were very briefly fried in olive oil 1 - 1½ minutes) then left to rest again for a bit, while I served up everything else.
Game chips were slightly thicker than I intended but my mandoline has disappeared! I had to cut them by hand.
Edited by liuzhou, 03 January 2013 - 02:52 AM.