My rug rat's physiotherapist is getting married in a couple of weeks and I promised her that I'd make pralines for her wedding.
Her colour scheme is coral and reef green.  Got some nice wraphia ribbon in the right colours but not as happy with the coral cocoa butter from Chef Rubber - mostly cause I picture coral as more pink than orange.  I have some Passion pink on the way.  Think I'll probably mix the two to get the colour I want.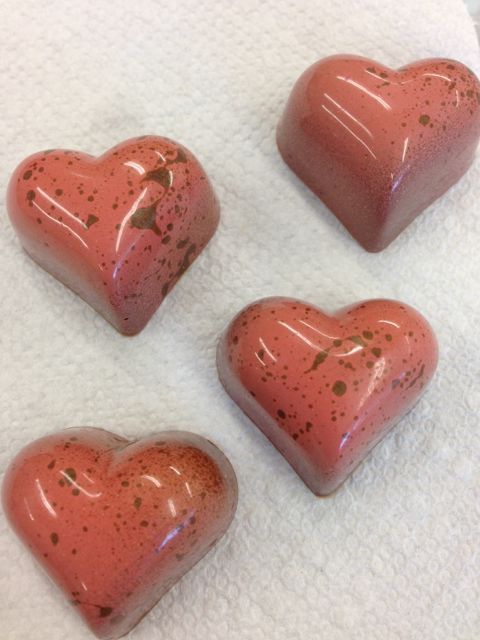 Coral orange hearts.
Do these look a bit 'reef like' to you?