On the other hand, yours is sliced much thinner than I could get mine. Did you slice by hand, or with a slicer? And if by hand, please post a picture of your knife so I can get one right away!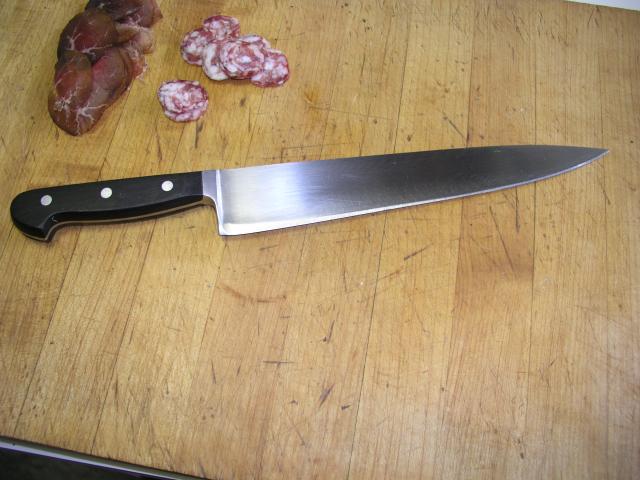 Abra, yes I sliced it by hand. My favorite knife is a 12 inch Henckels Pro S chef's knife, nearing 30 years old, which had a
pretty cool first user
Regarding the lamb proscuito...I don't believe there is a recipe in the book, nor did Jason post one originally. He just commented on the spices used to cure the leg. I looked at the book recipe that I used for proscuito and kinda winged it.
I'll be pulling it out of the cure tomorrow, and have pictures before I put it in also. I'll post both.
Dave
Edited by Bombdog, 06 April 2006 - 03:41 PM.