Lunch on Friday:
• Fresh "Far Koo" [flower-pattern thick cap shiitake mushrooms], fresh white beech mushrooms and fresh "Muk Yee" [wood ear mushrooms] sautéed w/ "Wong Nga Pak" [Napa cabbage], sliced ginger & Shaohsing wine. Salted to taste.
• "Yeung Chow" fried rice: with chopped Chinese BBQ pork ["Char Siu"], sliced shrimps, chopped
Chinese long beans
, chopped scallions, finely chopped garlic, tossed w/ chopped plain-fried egg omelette. Eaten w/ pickled chopped hot long green chillies.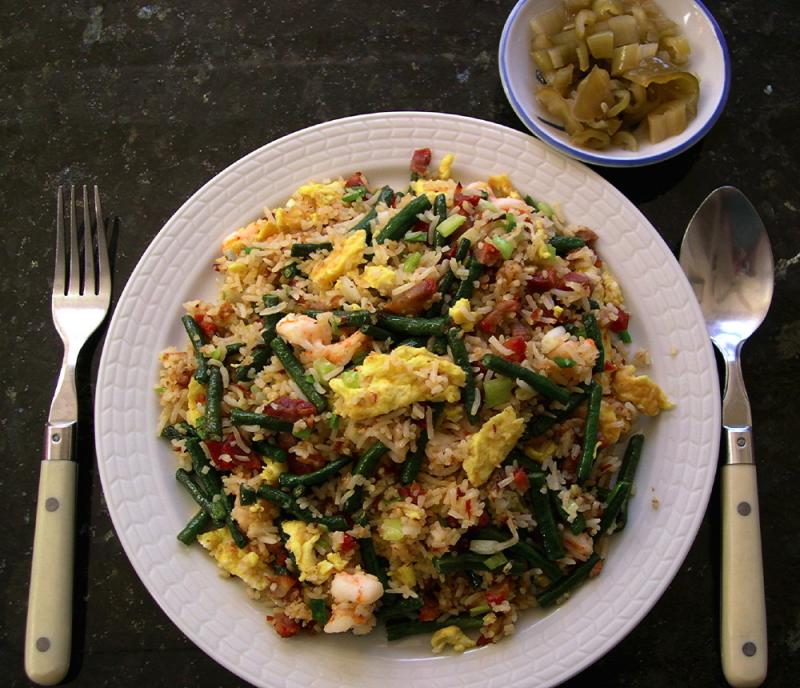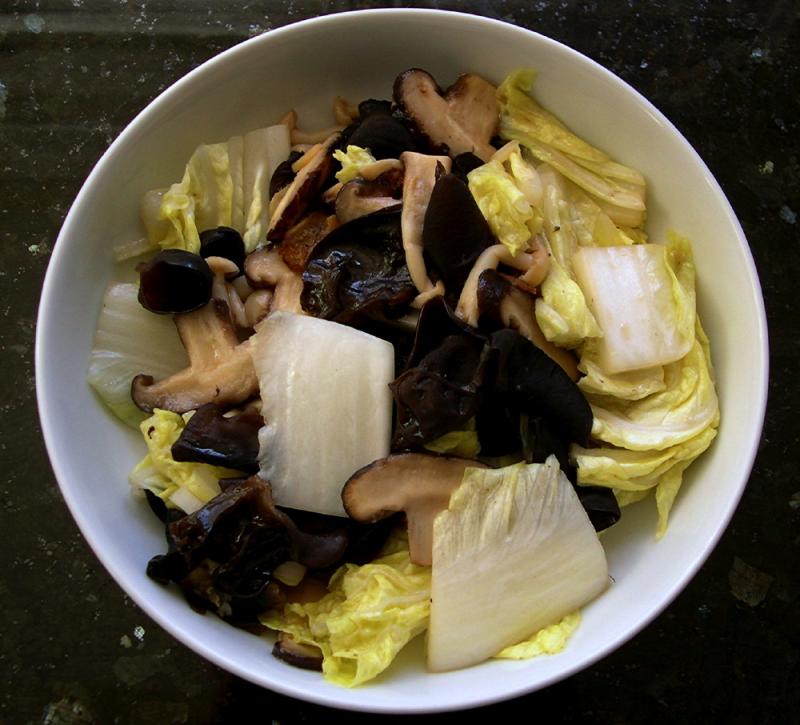 A couple of pics of some of the ingredients:
Mushrooms (washed):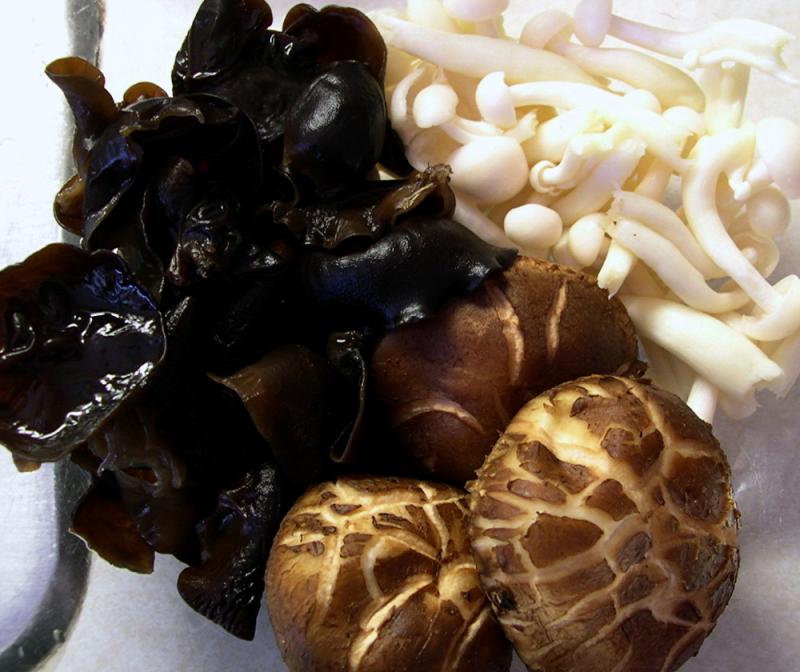 Stuff for the fried rice: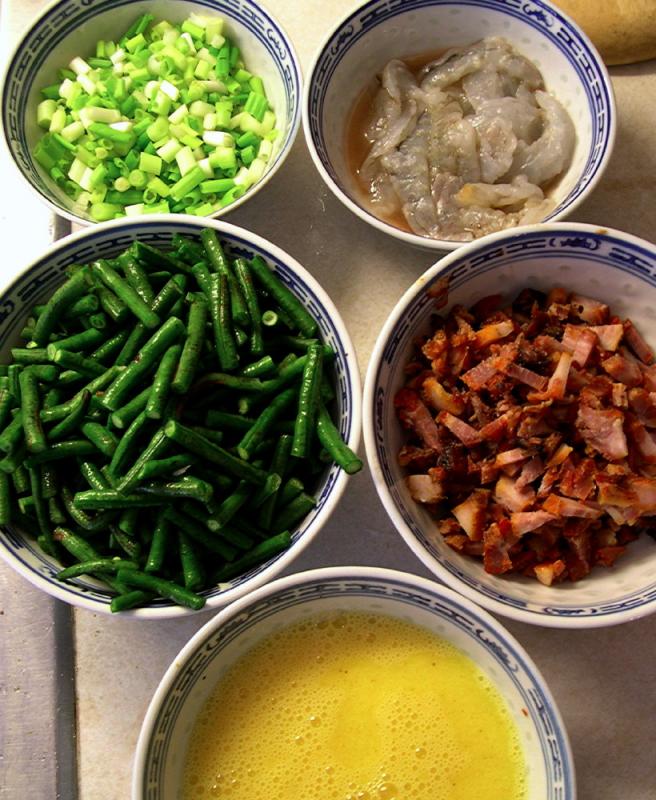 Edited by huiray, 19 January 2013 - 12:09 AM.