It's the fall and I'm up working up north in Manitoulin again. Anna has come along - as has a copy of Modernist Cuisine at Home. We thought we'd share what we are making and eating with you while we are here.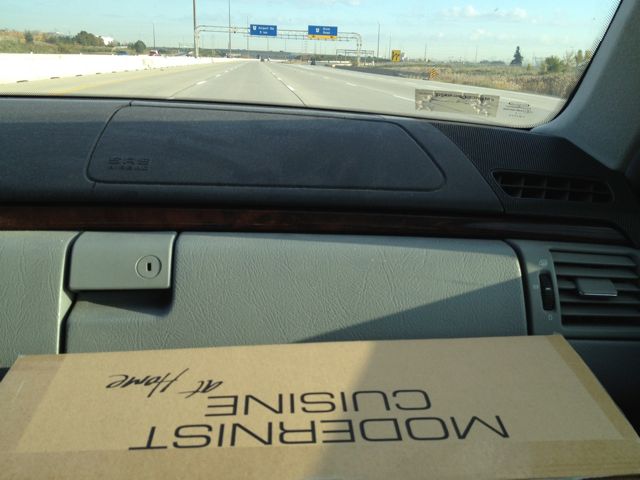 Oh yeah - we also brought along the Rotovap - hoping we can hook that baby up and make it work - but need to sort out the cold water circulation for it.
We've got some teff flour fermenting in the kitchen - we'd like to try making some injera - a batch of MCAH chicken stock is cooling it's heels in the fridge.
Anna has already made the MCAH parsnip and apple soup, the rather disappointing broccoli and gruyere soup, a batch of mozzarella (she's in her cheesemaking phase), a tea cake (made with leftover tea and little else) and a savoury walnut quick bread.
I've made a lardy cake, banana bread and banana blueberry bakeshop muffins.
We have to make a box full of chocolates (that would be 270 pieces) for the upcoming Luxury Chocolate Show that is happening right after we get back home and work on a recipe for a class at Fortino's later in November. I think for that I'm going to make a coffee orange truffle - need to be sure to work around the products they sell in the store - which does limit me a bit.
Let us start you off with a picture of the breakfast we had on the drive up here on Saturday - we stopped at at restaurant called Fran's in Barrie - seemed like a fairly decent breakfast place.
We were a little peckish by the time we got fed - and forgot to take a picture before we started. I had ordered eggs and a croissant (I read that as eggs in a croissant - so imagine my surprise when the eggs came draped over the uncut croissant) - it did require a bit of effort to turn it in to what I was expecting.
Anna chose sunny side up with sausage - the sausage looked quite strange but apparently tasted just fine.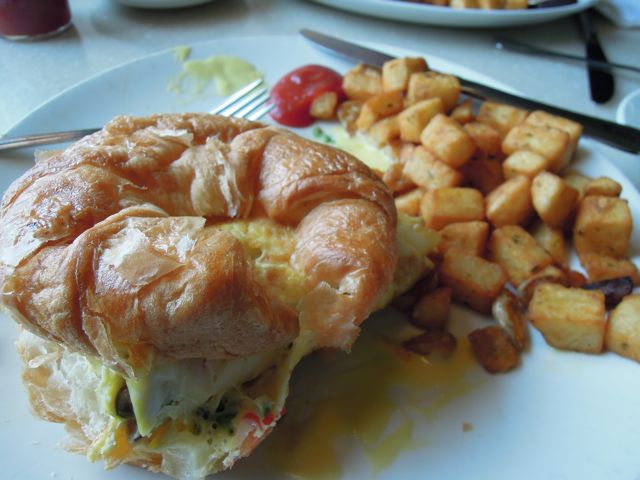 Edited by Kerry Beal, 16 October 2012 - 04:23 PM.