After reading so much last year about Chef Rasmus Kofoed's challenging journey to achieve Gold in Bocuse d'Or, we finally visited his new location, at the home ground of the Danish national football team! I was so impressed by this meal and since there wasn't much written about Geranium, I had to start this topic!
Rasmus stunned all of us with an elaborate series of ten amuse bouches at the lounge followed by eight courses in the dining room. Below are just some highlights:
Carrot & Sea-buckthorn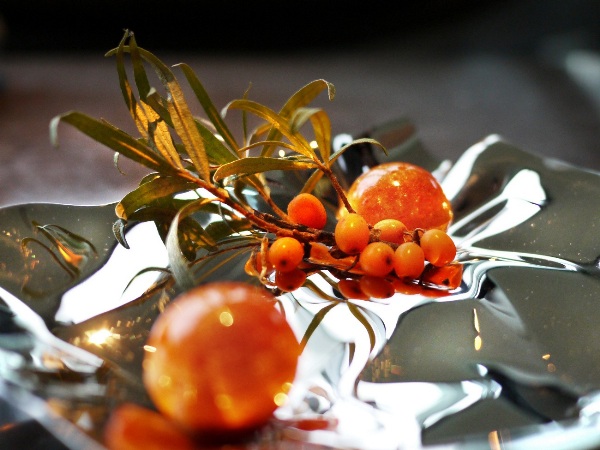 "razor clams"
with edible shell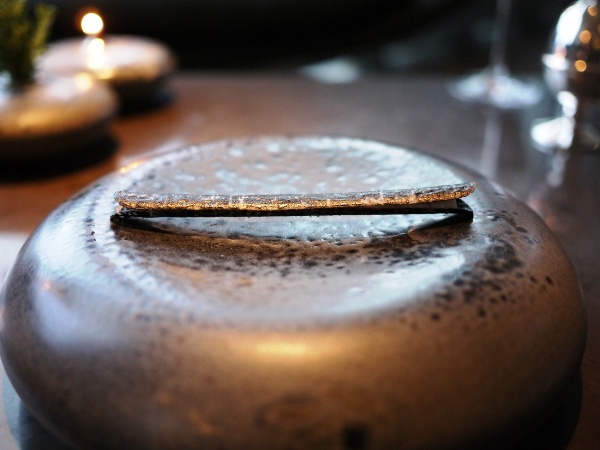 Jerusalem artichoke tree & Walnut oil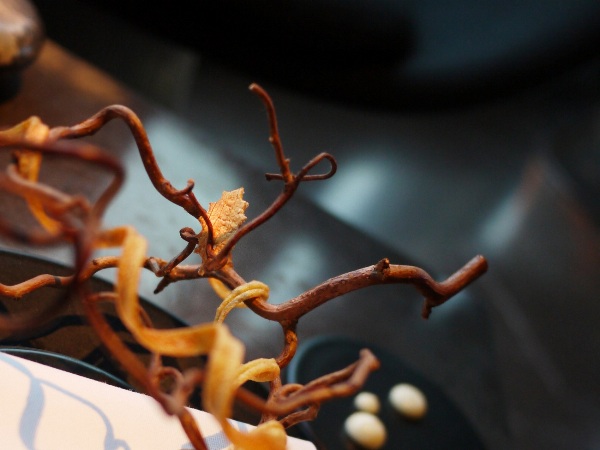 Burnt potato & sheep's milk butter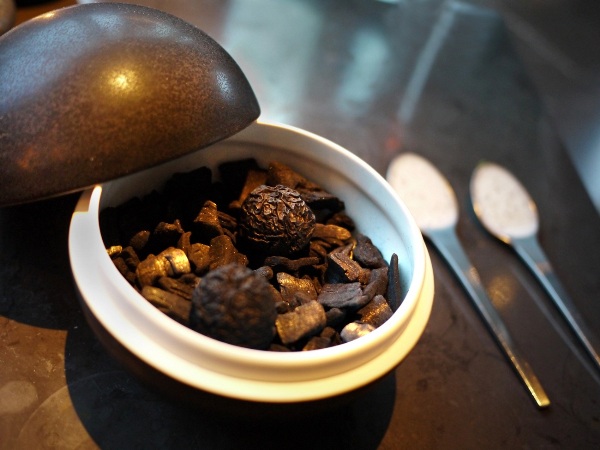 The second course of the menu was a plate of
Stones
and the manager advised us to eat only the green ones of course! The stone was a cube of salmon coated in dill jello, served with salmon roe and dill sauce. Moist and tasty centre with a nice spark from the salmon roe!
I initially thought the
mackerel
was smoked but it was actually just lightly salted. It was the paper thin layer of ash sandwiched between the mackerel giving out an intense smokiness.
Served on a trendy metal plate was
Langoustine & Hay aroma
. Brilliant texture, nice charcoalness, and just a few tiny pieces of wild herbs on top, that was all it needed.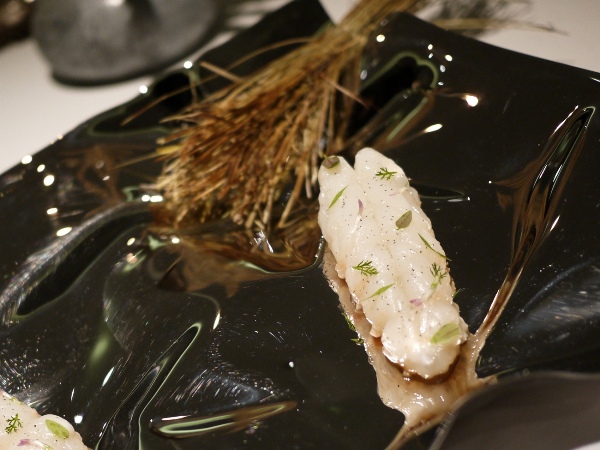 A
tea pot of lamb stock
and herb with garlic and thyme. Each drop was packed with flavours.
Then our server invited us into the kitchen to sit behind his Bocuse d'Or trophies! While being entertained by the close-up actions in the kitchen, they served us one of Rasmus' signature courses -
Chervil & White chocolate
.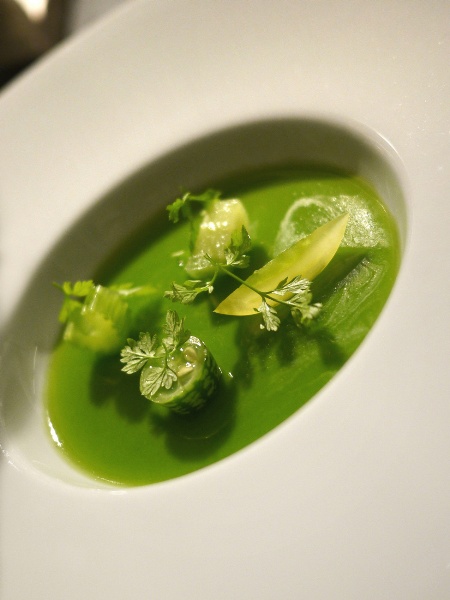 Carrot leaf
and
Green egg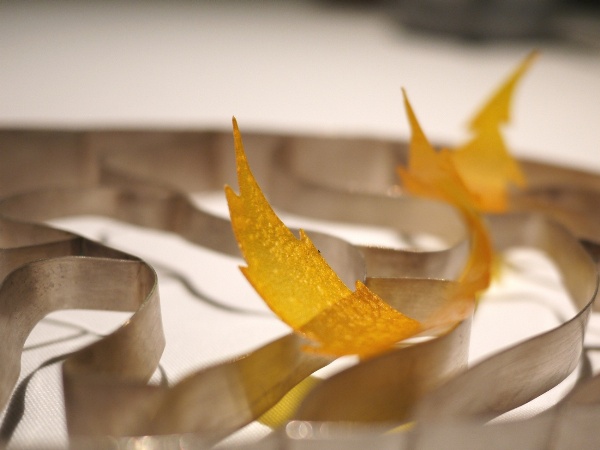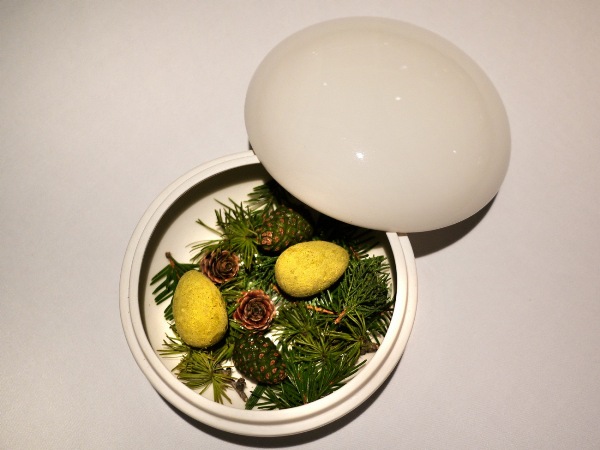 Rasmus flawlessly delivered an inspiring meal using regional ingredients with such a high quality beyond my expectation. There is no doubt that this restaurant deserves to be in a different league. If Michelin can give out 2-star to a pub in England that serves average decent food, then this meal we had is probably about... 10 stars?!