We had a week in Frascati at the end of August. We have been here a few times and stay at Villa Grazioli. It is handy for Rome but it is a different place. I like Frascati. It has plenty of casual places to eat and drink well and for quite little money.
I have stayed in Rome a few times but I find the slower pace in Frascati more relaxing not to mention the difference in prices.
Trattoria Al 19 is always busy. They do what they do quite well. We ate here a few times.
Fritto misto - assorted vegetables and salt cod.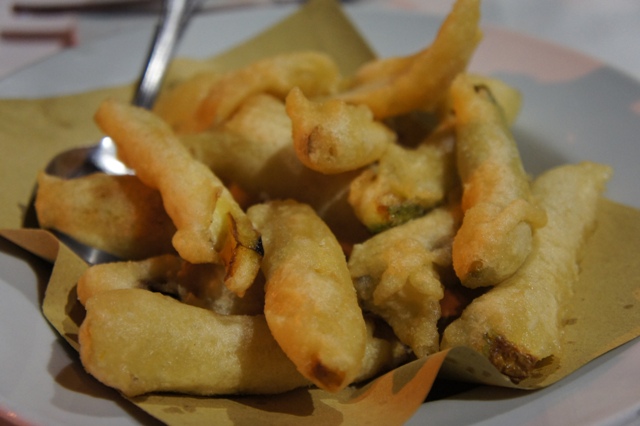 Pasta with hare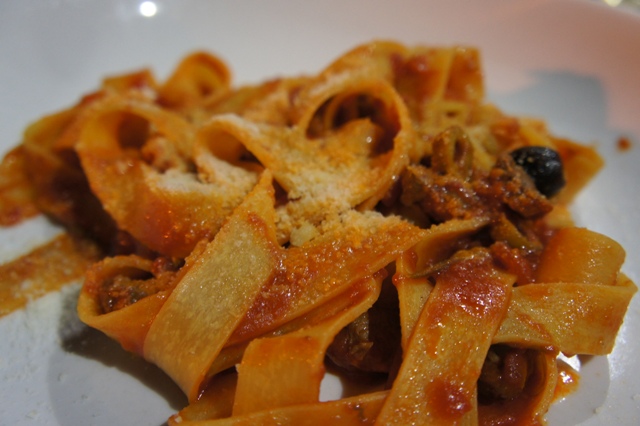 Prousciutto and figs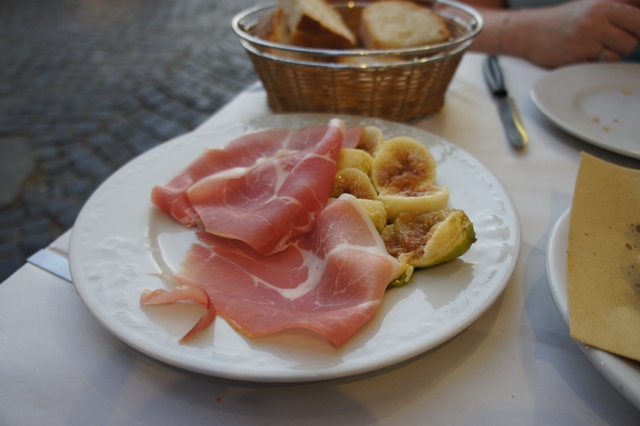 Shoulder of lamb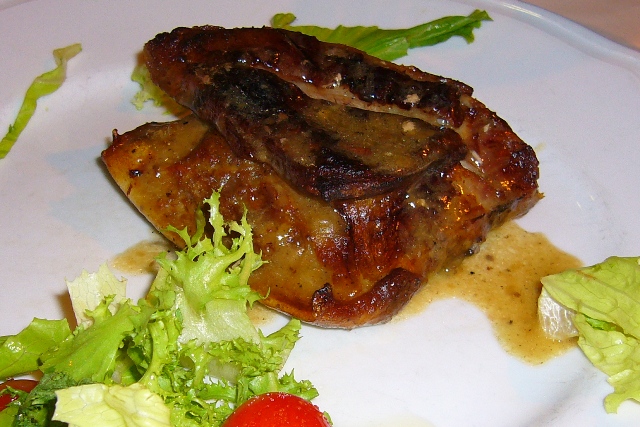 Veal chop
The outside dining area at AL 19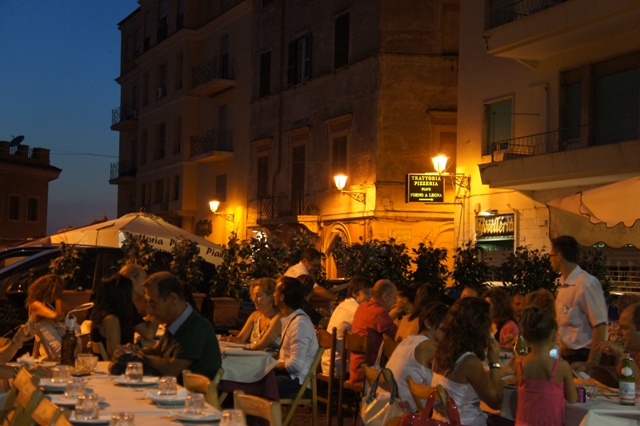 Service is efficient and they looked after us quite well.
Another place we frequent is Cantina Bucciarelli. This is excellent value for money. Litres of wine are E5 - pastas E7 and other items range in price but I dont think there is anything more that E7 or 8.
Antipasti del casa - Pig in various forms, cheese and olives
Caprese - simple, fresh and tasty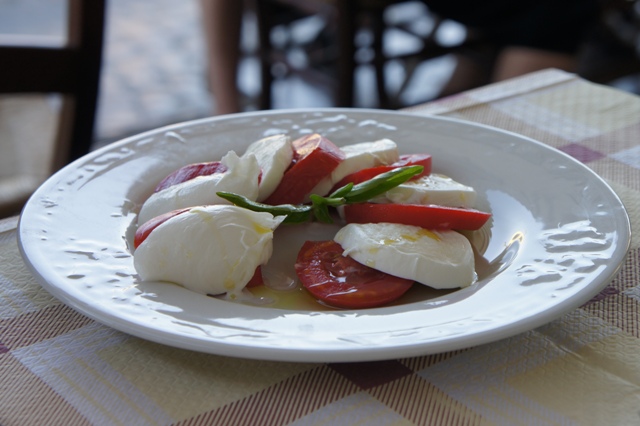 Simple pastas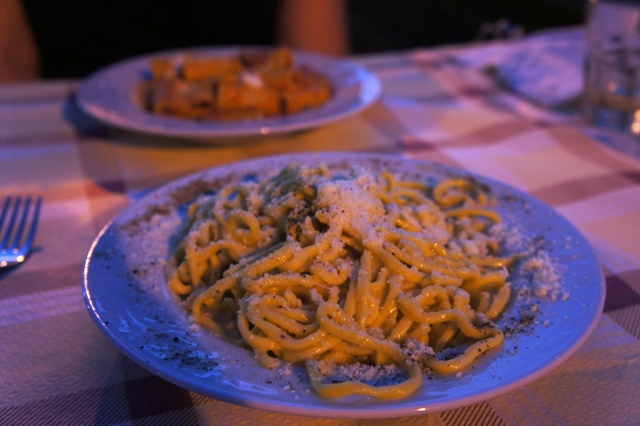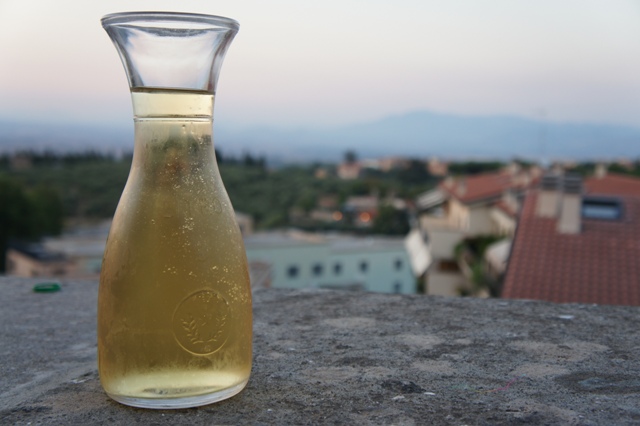 There are about four or five places doing food on this road. They mostly do similar food and share an excellent view over Rome at night.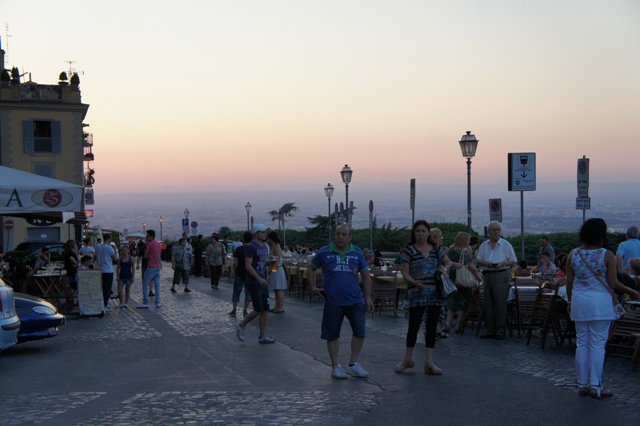 There are a number of places who set up in squares or the road side selling wine and simple food. There are also a number of porchetta vendors not to mention the take out pizza places.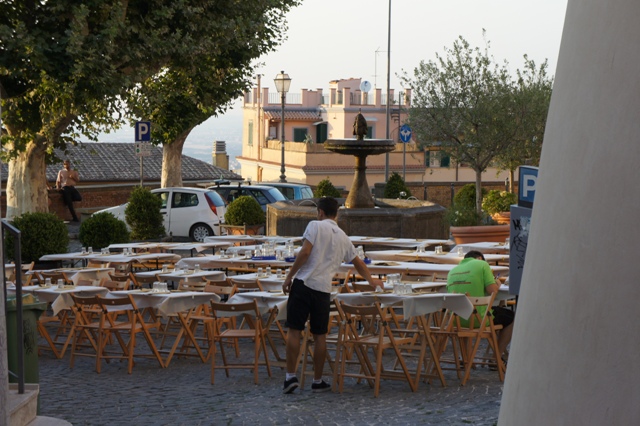 I would say it is worth an late afternoon trip from Rome for an evening of drinking and eating. The train takes about 30 minutes and I think the last train back to Rome is at about 22.30 giving plenty of time for a good evening.
There are a couple of more 'proper' restaurants like Cacciani or Neff for a more expensive dinner too. We did eat in Cacciani on this trip and on past trips; it has been very good although on this occasion we were not to impressed with our very well done chicken main - the starters and pastas were good though and they had some very interesting wines for quite little money.