I was experimenting for brekkie today:
I got this for christmas - silicone molds for making ice shot glasses.... but I had other things in mind: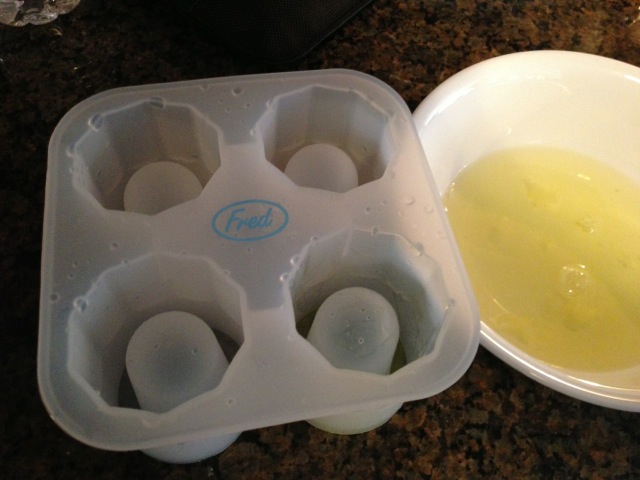 Plain egg whites into the molds, and baked at 300 - took way too long, wish there was a better method. Ideas?
Egg yolk cooked with MUCH sriracha and stuffed inside: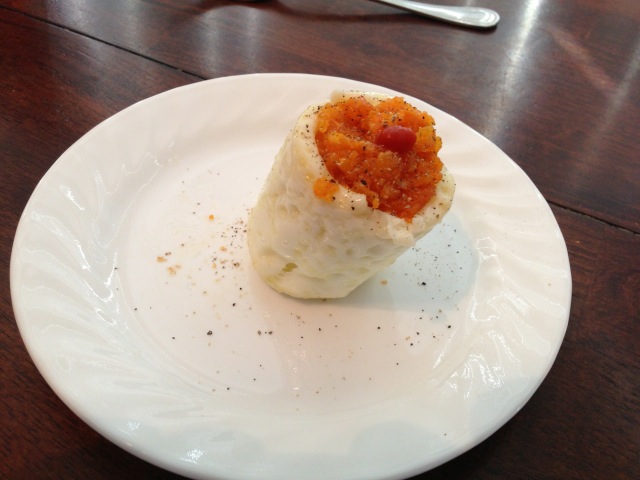 The 'cups' had too many bubbles in them, which made them wobbly. I think I should have 'forked up' the whites before dumping them in the molds. Also, it was very difficult to keep the yolk runny.... I just need to experiment some more...