Sunday was a gorgeous day at the Hernder Estates Winery - site of the 2012 NiEggarafest - the Big Green Egg fest put on by my Big Green Egg dealer.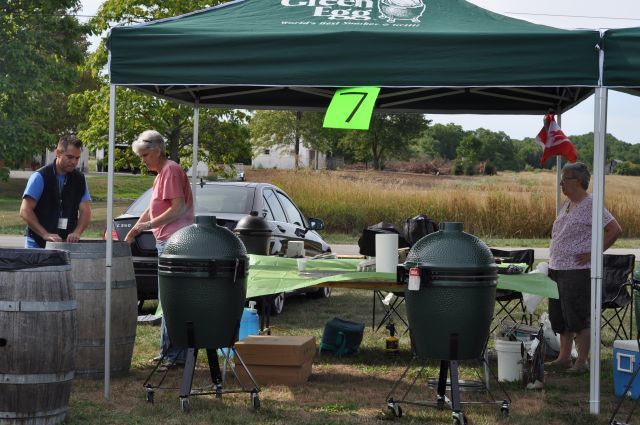 AnnaN and I asked for the use of 2 BGE's and spent the week preparing - we hoped to impress folks with what we were able to produce on the egg.
We started the morning with a breakfast bread pudding - chunks of dried country bread, broccoli, onion, mushrooms and cheddar held together with a custard containing well blended cottage cheese and sour cream.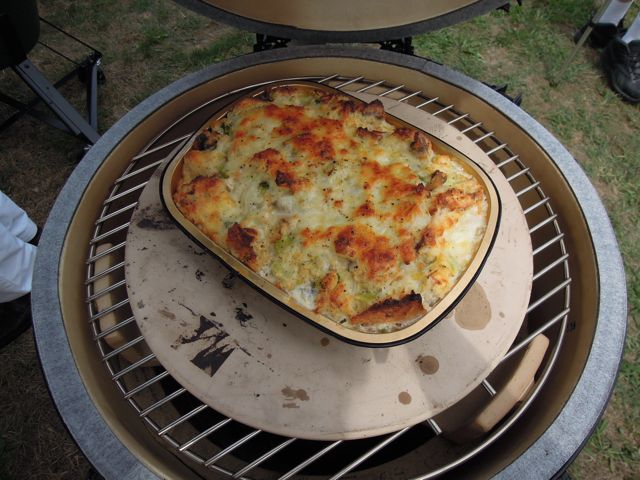 Next up - Not Cinnamon Buns - rolls containing Macadonian green pepper and eggplant spread, some cream cheese, garlic and cheddar shreds.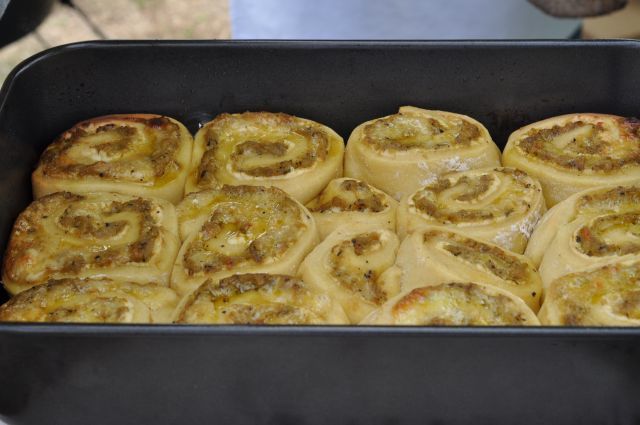 Next we did the Momofuku pork buns - didn't get a picture - too busy with the assembly.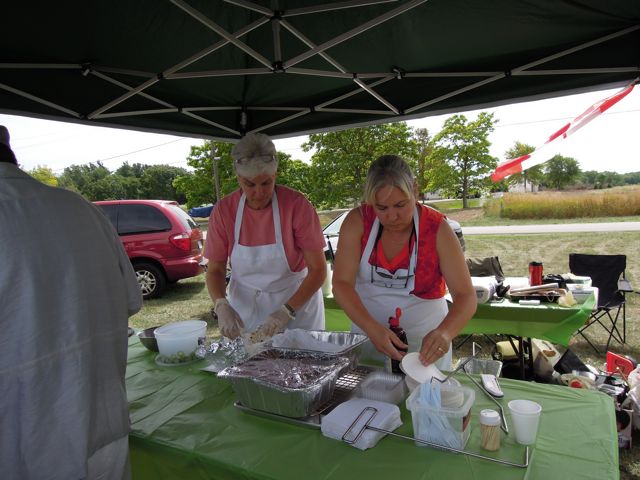 After this - some naan with a La Bomba dip. I was making the naan the same day as the steamed buns - put the dough in the fridge to retard it - apparently it didn't retard a whole lot.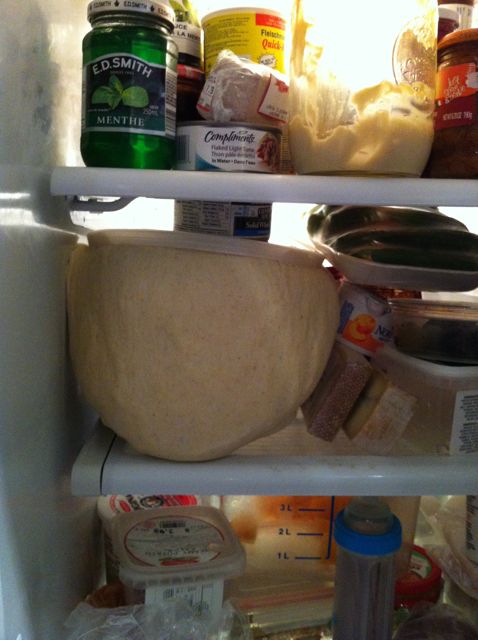 Then some kimchi pancakes - they were a big hit.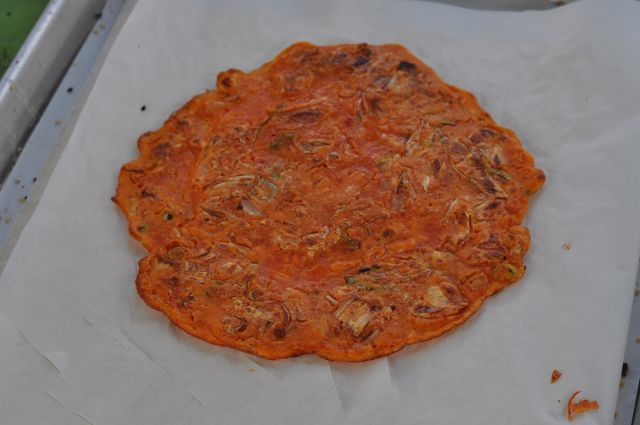 Pork tenderloin in a thai coconut dip.
We finished off with dried figs, stuffed with dark chocolate and walnuts - roasted for a few minutes to make the chocolate nice and melty. Didn't get a picture.