A sunny Wednesday in Prague found us at Jirak Farmers market
http://www.farmarske....cz/en/jirak-en
Farmers markets at enjoying a resurgence in Prague and are being supported by numerous organization.
While I enjoyed a local beer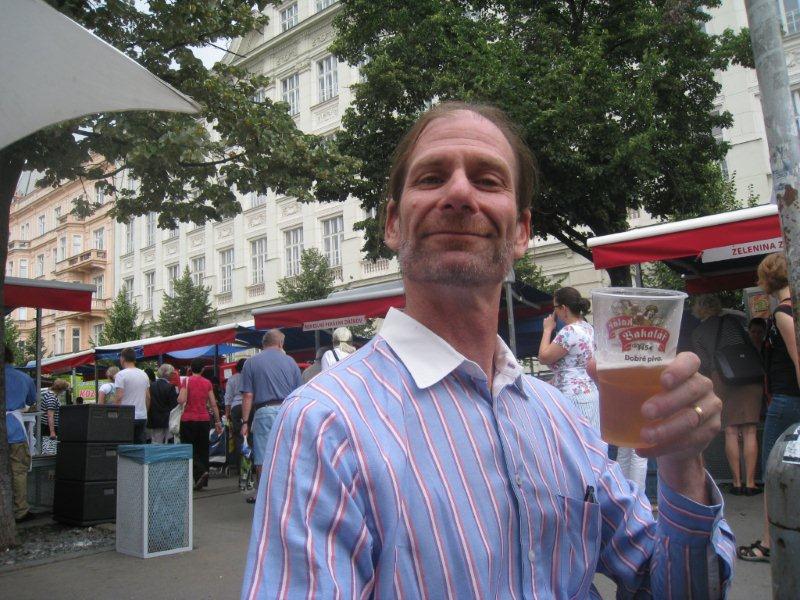 my wife could not resist a snack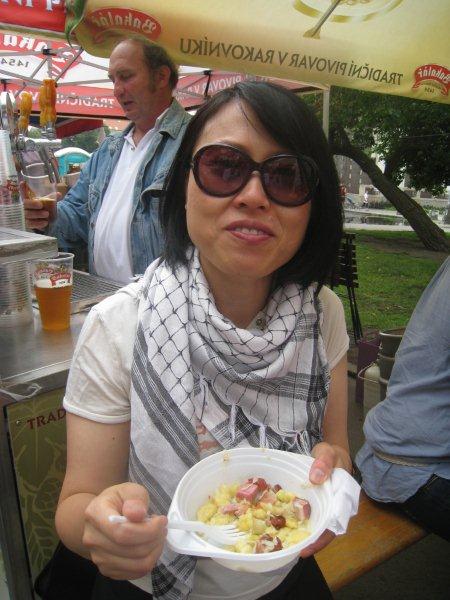 we were hit by aroma the of perfect cheese.
Meet David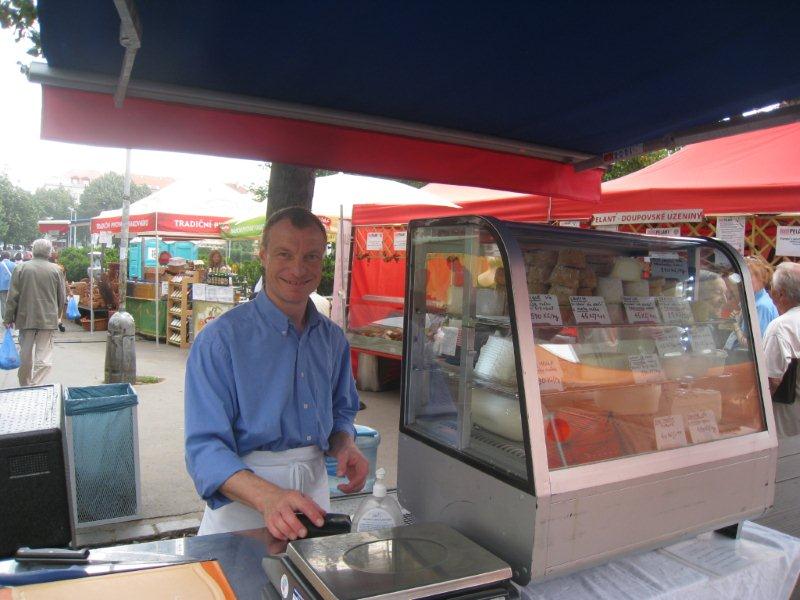 a local cheese maker, living 90 kilometers from Prague, making French inspired cheeses.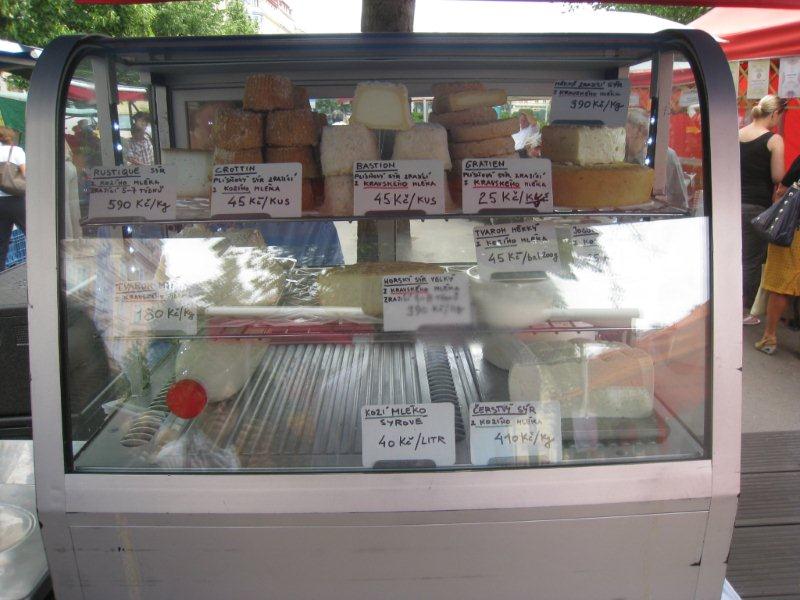 Although we sampled all, we purchased and devoured on the spot a small piece of his aged wash rind goat cheese (top right). Wow, this could win awards. The smell and taste stayed with us all day in a very good way.
If you are in Prague, try and find him as you will not be disappointed.