I just love Purple Cherokee tomatoes and this local cured Shoulder bacon.. I don't mess with Hellman's ( maybe I should make my own )-- But I do different takes of lettuce or arugula.. Bread I use/d TJ's organic wheat!!!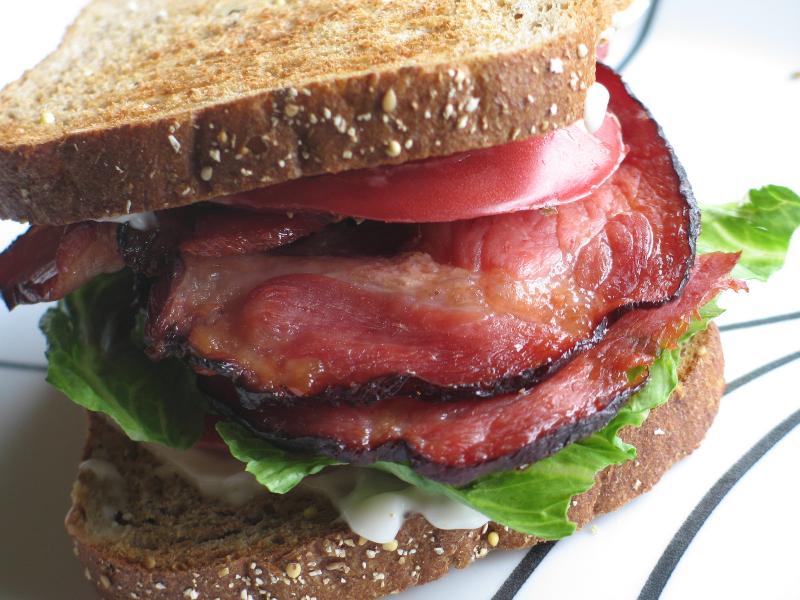 What to improve ON, what do you prefer ? !!
Edited by Paul Bacino, 08 July 2012 - 12:21 PM.