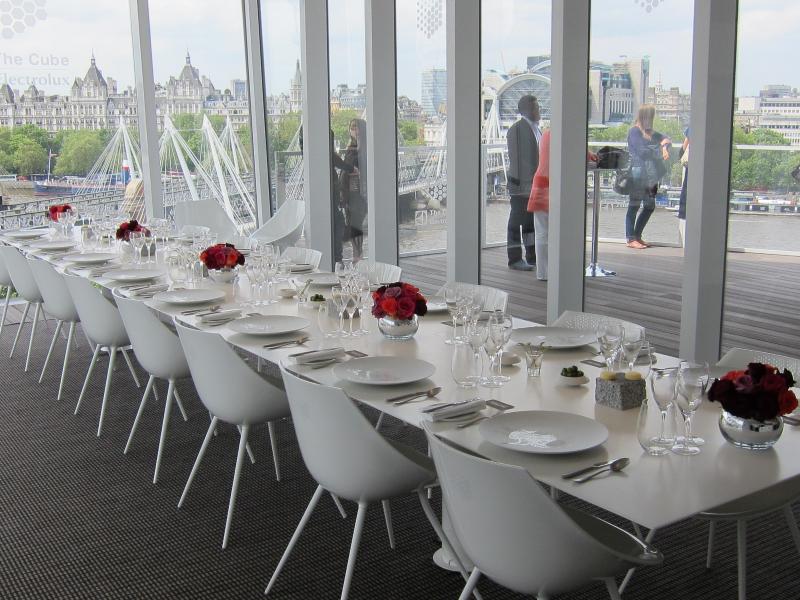 The Cube is perhaps the ultimate pop up restaurant. It has already made an appearance in three major European cities atop of some incredible buildings.
In London it makes its appearance on top of the Royal Festival Hall, giving pectacular views out over the River Thames, Big Ben, The Houses of Parliament etc, etc.
Its runs until the end of September and features some of the UK's top chefs who are all Michelin starred. Daniel Clifford, Claude Bosi, and Tom Kitchin are amongst those who feature.
We ate here three weeks ago when Daniel Clifford was cooking. In between then and now Claude Bosi has made an appearance for one week and Daniel has another week starting tomorrow.
More details are here
http://www.electrolu....uk/Cube/London