Anyone heard of dragon's beard candy?
Well it is a traditional china hand-pulled candy which looks like spun sugar, but made very differently. The technique is similar to noodle making, you start with a torus, you expand it, double it, expand, double, etc... the number of strands increases exponentially in powers of 2 (I'm a computer scientist, I love powers of 2) and can go up to 16384.
I've discovered this candy on
Dave Arnold's blog
where you can find a detailed video of the recipe.
I tried the recipe a few times and I think it is very fun to do. The first times were highly unsuccessful, but you quickly get better.
I followed the recipe of Dave Arnold's
video
(more or less), it was impossible to find corn syrup in Switzerland, I therefore replaced it with glucose syrup which has the same property of preventing crystallization.
The temperature 133°C (271°F) is extremely important, if you overshoot, the candy puck will be rock hard. As I was doing small quantities (100g of sugar) and I only have a medium size pan, it was a nightmare to stick my thermometer sufficiently deep in the sugar.
I used silicon molds to shape the puck, here are some results:
Transferring the molten sugar to the molds:
The cooled puck:
Forming the stands (I never manage to create equal sized stands, there are always some thicker strands):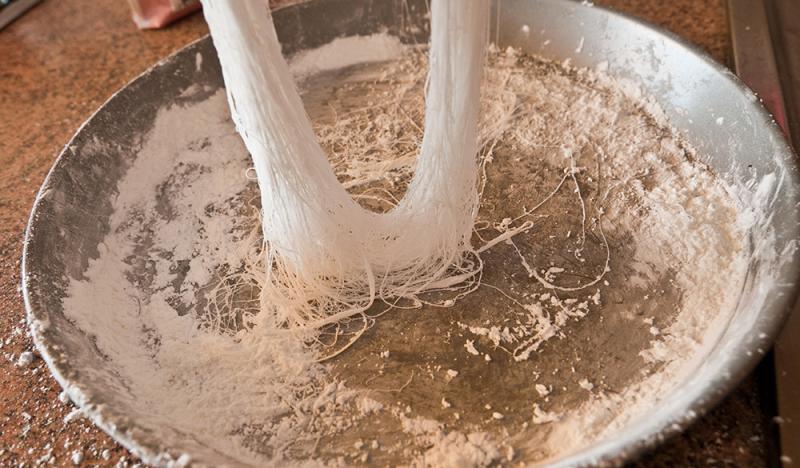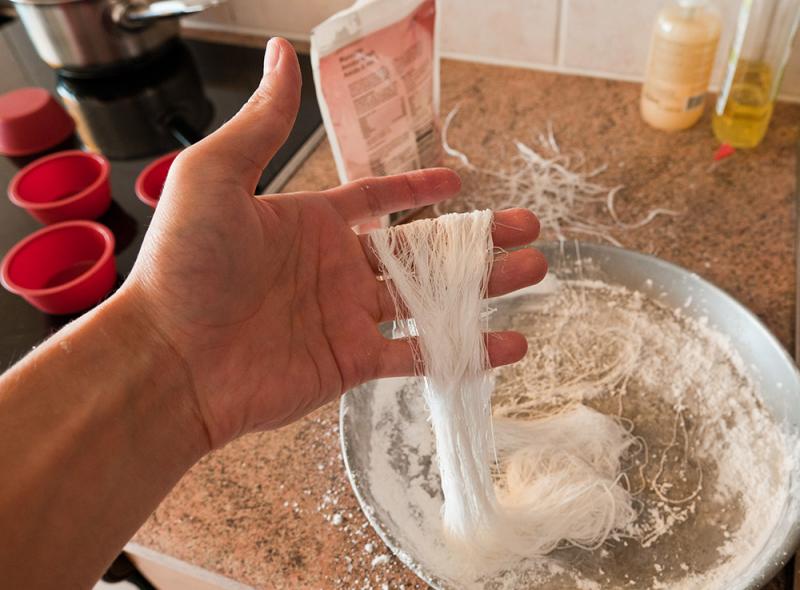 As I don't like peanuts, I replaced the filling with chocolate: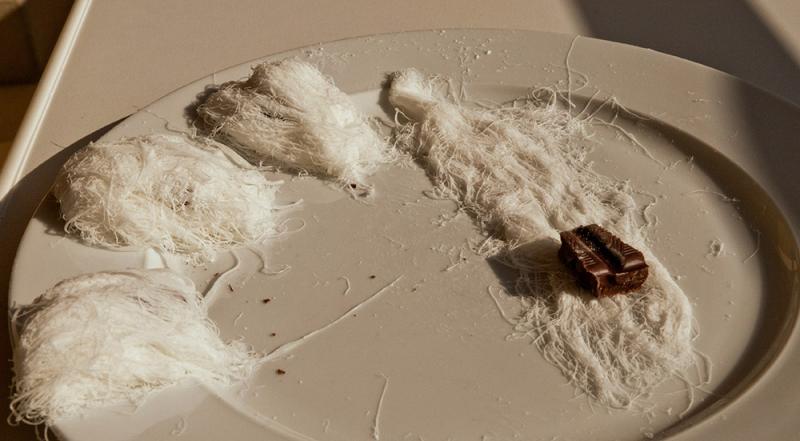 I personally did not like the taste of them, faaaar to sweet, but my 9 year old sister loved them. Maybe I should try with chocolat powder instead of cornstarch for a better taste. And the replacement of the peanuts with chocolate probably was not a good idea in terms of decreasing sweetness.
Another idea is to use the stands as decoration for other thing (e.g. a cake).
I highly encourage you to try, they are very cheap to do and very fun.
If you have questions or suggestions, please post them.