Morning all - it's a lovely temperate morning here in Little Current on lovely Manitoulin Island. Anna's in the kitchen making something - I'm sitting enjoying my first very large mug of tea of the day.
This is my brown betty in it's dutch tea cosy - the better to keep my tea nice and warm for a number of hours.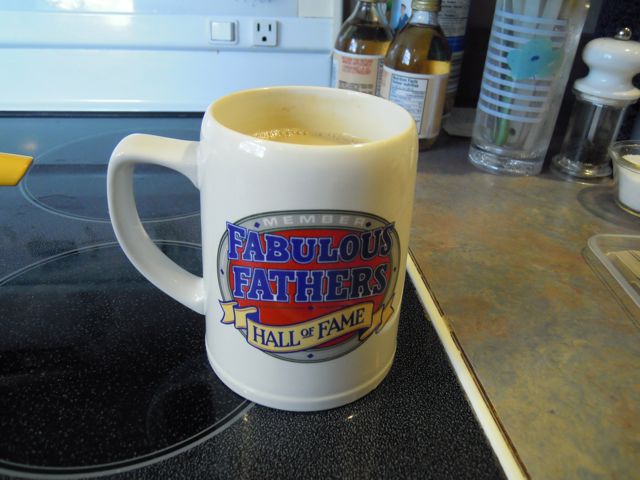 My tea - in the largest mug I could find at the Value Village in Sudbury a couple of years ago. I love my tea, but I'm lazy and don't like to go back and forth to the kitchen several times to get enough - so this is a ceramic beer mug and holds the equivalent of several cups. I can get about 2 1/2 of them out of my 6 cup brown betty. And don't let the 'fabulous father's hall of fame' fool you - I'm female. (I find on eG it's sometimes hard to figure out who's male and who's female based on their names and mine's a boy's name anyway)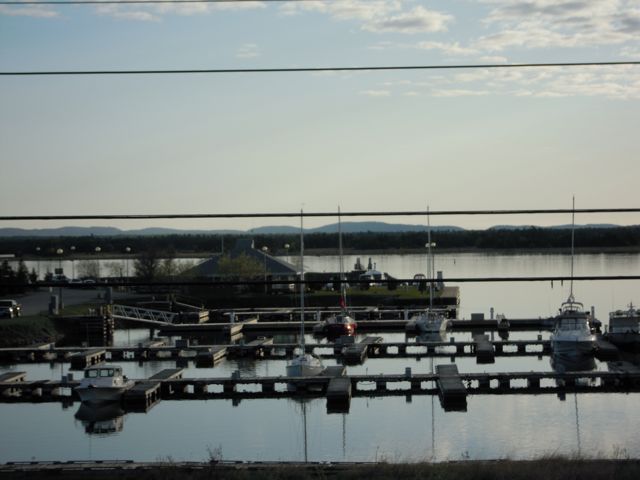 My view off the balcony while I post.