Earlier today I made a run to the Middle Eastern store here in Lancaster to pick up some needed supplies.
Here's a photo of some of the goodies.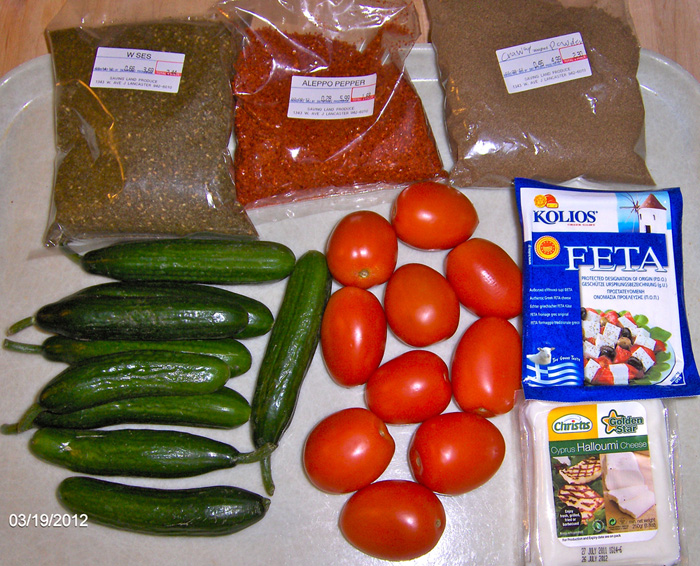 The cucumbers are "Israeli" cucumbers and I think they are very similar to the ones Hassouni pictured in his blog photos.
There is also Feta cheese(Greek) and Haloumi cheese, za'atar, Aleppo pepper andd ground caraway in the photo.
(I bought a few other things but nothing special among them.
I have some lovely hothouse romaine, grown by a friend who has a huge greenhouse and is currently "drowning" in green stuff - I am happy to take it off his hands. (He has to clear out some room for more seedlings for veggie plants.)
Now I'm going to comb through my recipes and see what I can do with these things.
(The za'atar is Jordanian as they were sold out of the Lebanese. They had Syrian but I was told this one was closer to the Lebanese recipe and suggested I add some additional thyme.)
Edited by andiesenji, 19 March 2012 - 06:12 PM.