I was the lucky recipient of this knife set as a gift - it is a set of Shun knives (11 assorted kitchen knives plus 6 "steak" knives, a honing steel that I'm afraid to use and a block to store everything). Lest anyone doubt that these knives are darn sharp, I managed to cut myself just taking them out of the manufacturer's packaging! The sharpness level is insane and to be honest, I was afraid of them for a long time and I only recently started using them daily. (My old go-to knife was a 9" carbon steel Sabatier chef's knife, which I still have and love). Anyway this is the set: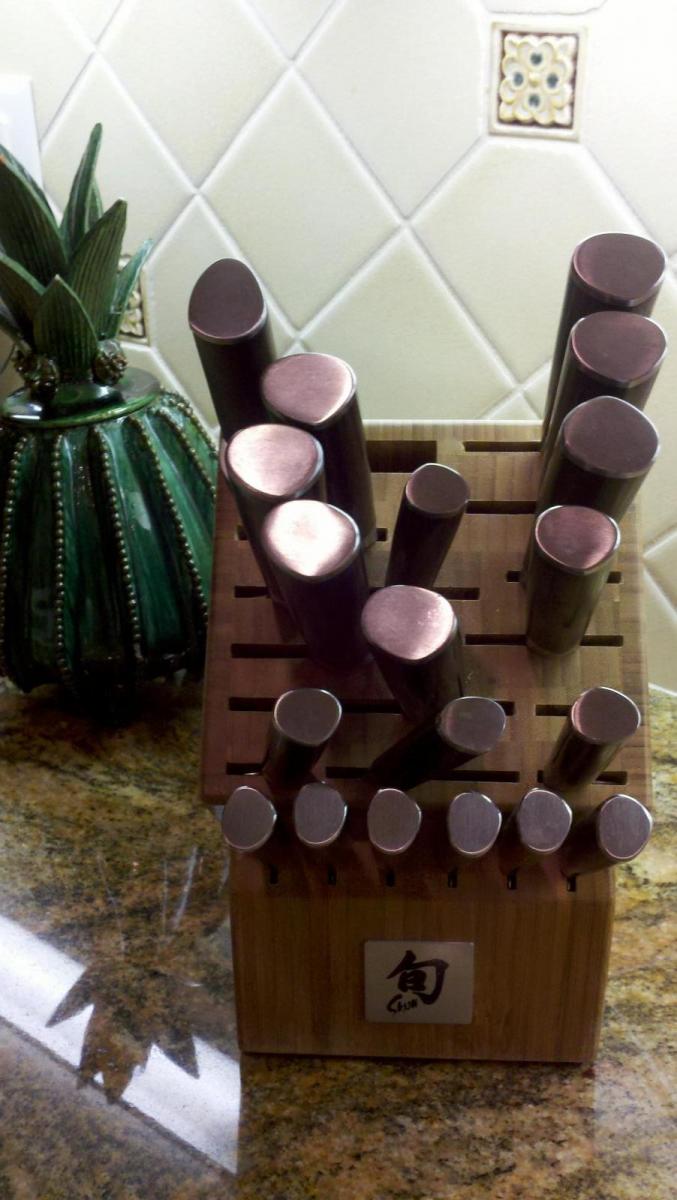 And as a bonus, the set came with this "mystery" knife - separately packaged and printed on the side as follows: "ultimate 4" paring knife".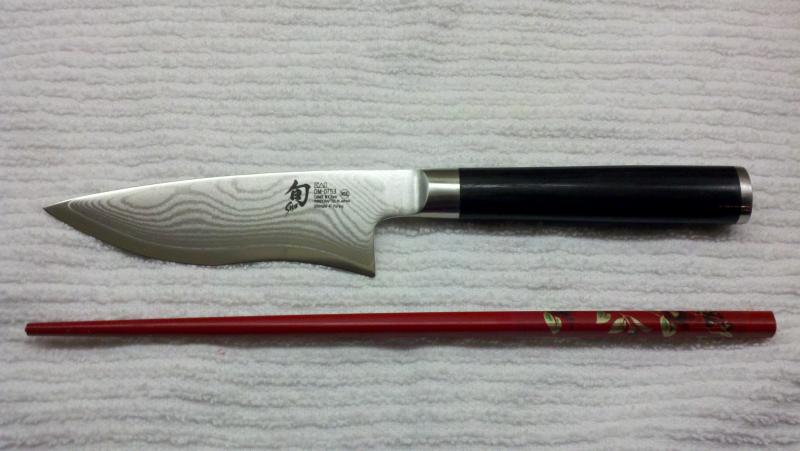 This is a close up of the "ultimate 4" paring knife":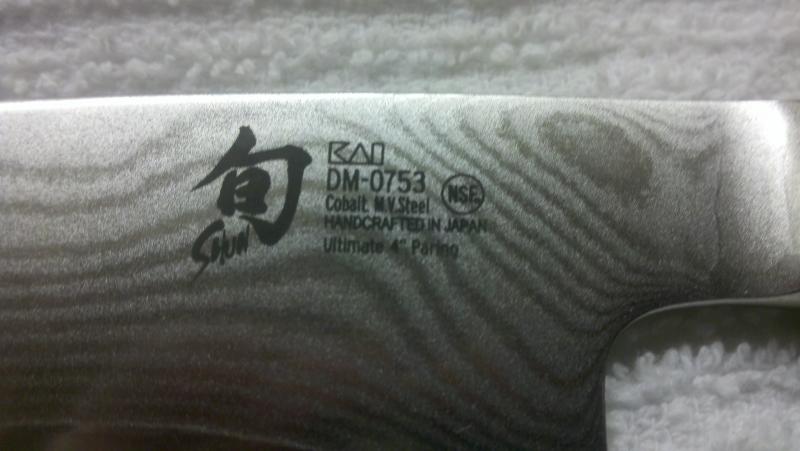 Try as I might, I cannot seem to find a proper use or application for this knife. Can someone please enlighten me regarding the proper application for this item as well as hints on how to use it? My knife skills are weak at best. This knife has certainly presented a challenge. I can't even figure out how to hold it properly. It says "paring knife" but the blade seems too long and deep for a paring knife (at least the type with which I am familiar). Also the cutting surface is wavy, which makes it especially hard for me to handle confidently.
After having it in the kitchen for awhile now and not being able to find any use for it, I'm really curious about why this knife was designed and for what purpose.