I spent years working where breakfast and lunch came from the Roach Coach - bagels at breakfast, burgers and burritos for lunch.
Now, I am more likely to encounter a 'food truck'.
Recently friends and I ate lunch from
'Devilicious'
. They serve it up rich!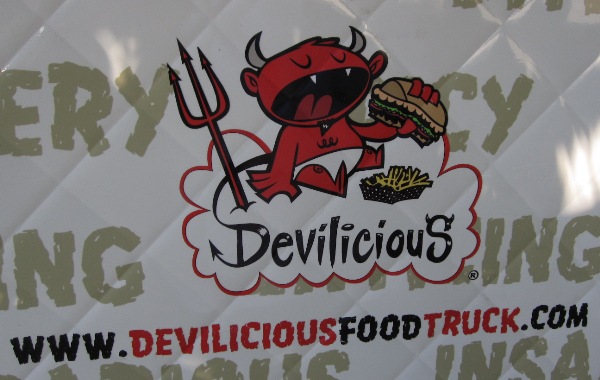 Signature lobster-grilled cheese sandwich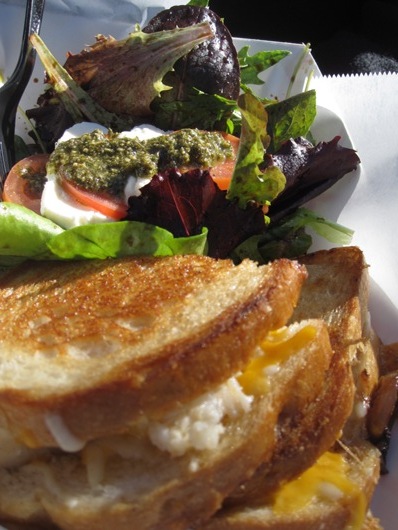 Cheesesteak, Devilicious style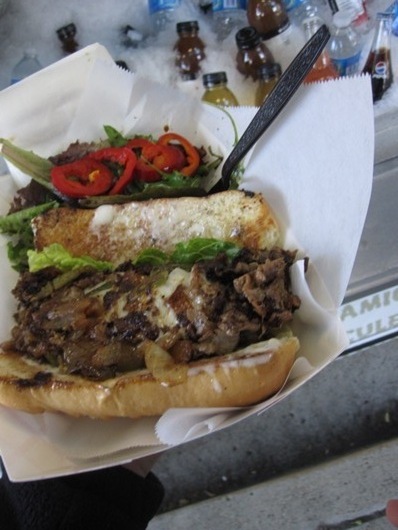 Grilled ham and cheese - the winner of the day for me. The cheese is brie and oozes most successfully.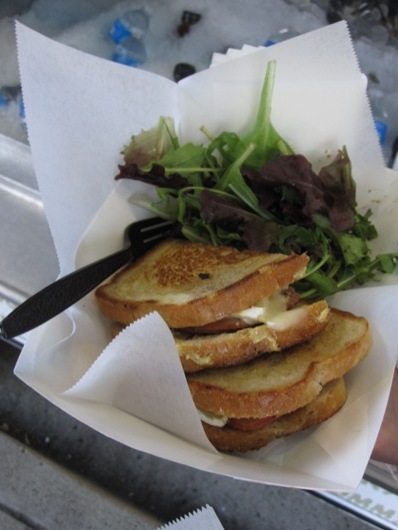 crab cake sandwich with the optional upgrade to the side salad - salad caprese-ish. We enjoyed both options of side salad.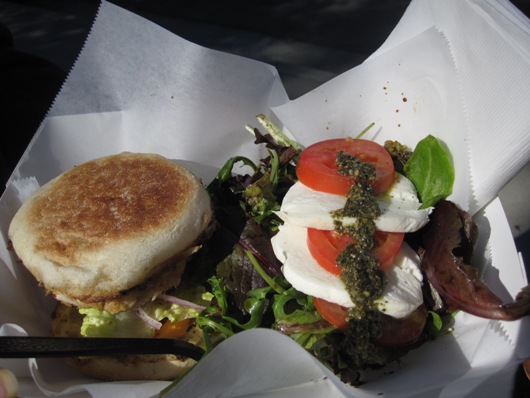 fries w truffle oil and parmesan. Crispy and light. The order was large enough for the 5 of us to split.
sweet potato tater tots w maple
There are still things left to try.