The quote is by Verjuice describing this dish in an unrelated topic. It really sums up all that I could come up with to describe the Mediterranean/Eastern European staple.
Searching these boards, I found no discussion of this quintessential peasant food. Really. On
eGullet
?
Kishk
Masquerading as haute cuisine
Kishk in its intermediate form resembles white corn meal with a sharp, pungent aroma and looks like this
While it can be prepared many ways, Kishk Soup, is the simplest and my favorite (will show others later).
In a sauce pan, slowly blanch a bunch of garlic in olive oil for ten minutes until soft and slightly blond.
Add a cup of Kishk and followed by about 2 cups of cold water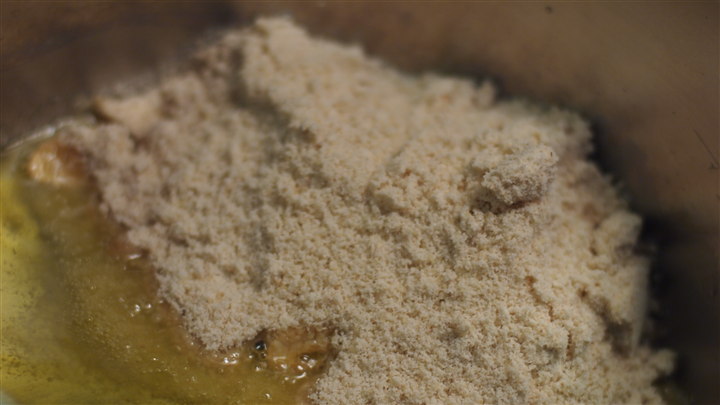 Stir and simmer a few minutes until the garlic is soft and your preferred consistency is reached.
Water to Kishk ratio is not critical. If its too runny, add More Kish or simmer longer.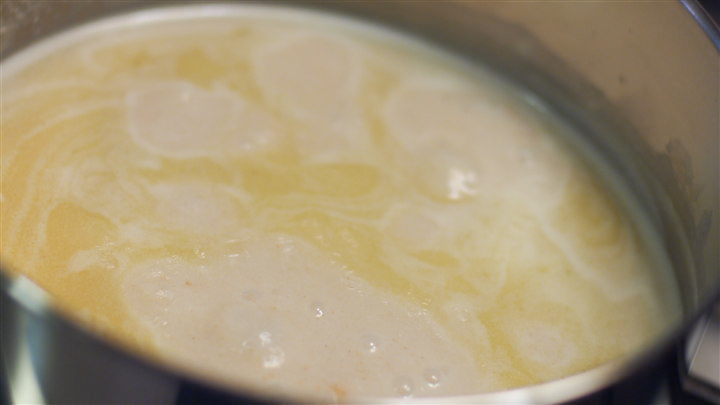 It is usually served with toasted Pita chips on top, and assorted vegetables on the side. I like potato chips instead.
Now, before you rush to buy Kish at your favorite Middle Eastern store, let me say, DON'T. All the commercial stuff (that I've tried) is really bad.
We usually bring our own or have it sent to us from Lebanon.
This time we're going to make some.
Main (only) ingredients:
Yogurt
Burghoul (Bulgar)
We start by making the yogurt, 2 gallons.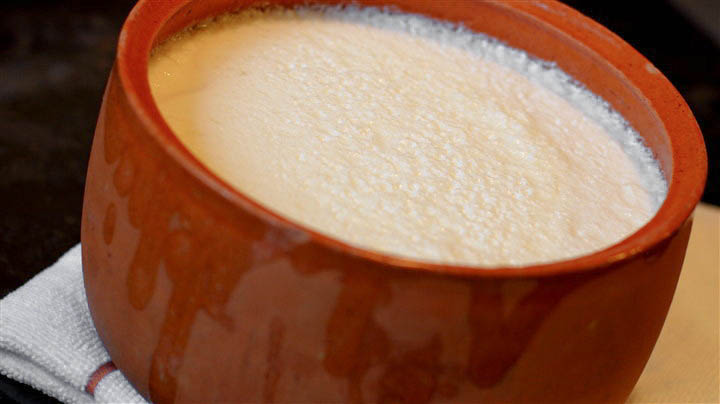 To be continued...