Thanks to
Blether
's recommendation in
this thread
, I was able to obtain an Iwatani Millser directly from Japan. This is a versatile small mixer/blender, perfect for a small apartment like mine. I was seeking something to help prep roughly chopped ingredients for Thai curry pastes, and I didn't want to spend the money or sacrifice the space necessary for a full-size Indian mixie. The Millser actually can do a ton of things, from mincing garlic to making smoothies, and is exceptionally well-made.
The 800DG model that I bought has a footprint smaller than a regular US blender - almost as small as a coffee grinder. It comes with three different containers. The blade unit screws on to the bottom of each container. You fill the container with whatever you need to blend, screw on the blade unit, and invert it on top of the Millser. The smallest container is very small indeed - it will mince 3 bird chiles or 2 cloves of garlic with ease. The motor is extremely powerful - the torque feels similar to my 14-cup Cuisinart. The pieces come apart easily and are easy to clean. I'm not clear on whether they're dishwasher-safe because all the instructions are in Japanese.
Note: I ended up buying this through a Japanese auction proxy site with great difficulty and extra expense because I didn't realize that that Japanese transliteration of the Japanglish "Millser" actually equates to "Mirusa". If you google "Iwatani Mirusa," you will find export sites that specialize in selling overseas such as Rakuten. Note 2: I'm not worrying about the slight voltage difference (100V compared to 110/120V in US), but you can easily buy a step-up transformer if it bothers you.
I'm attaching some photos below.
The complete setup: the three containers with tops (the large and medium ones are glass, the smallest one is thick plastic):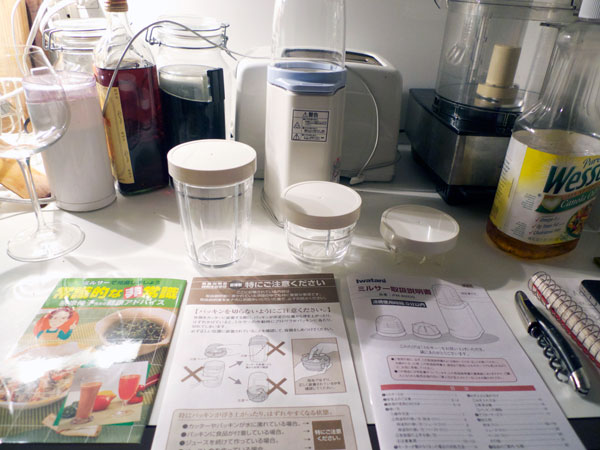 The Millser with the medium container attached: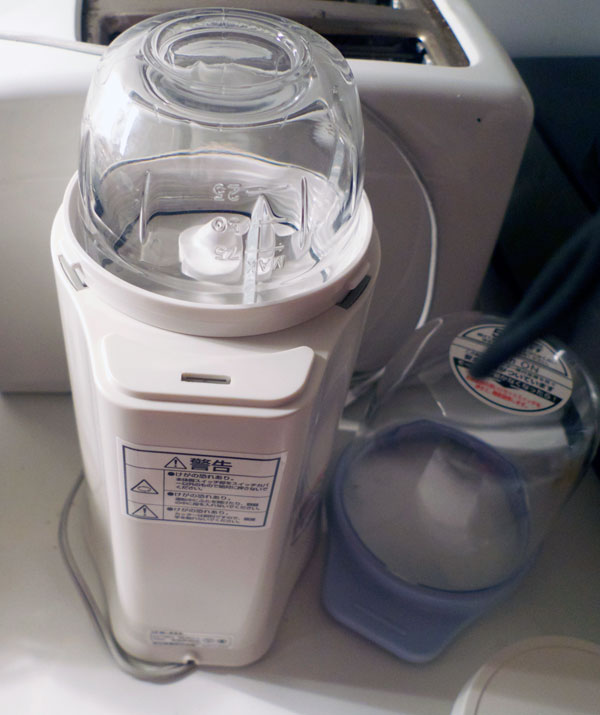 A section of the instructions - can anyone translate?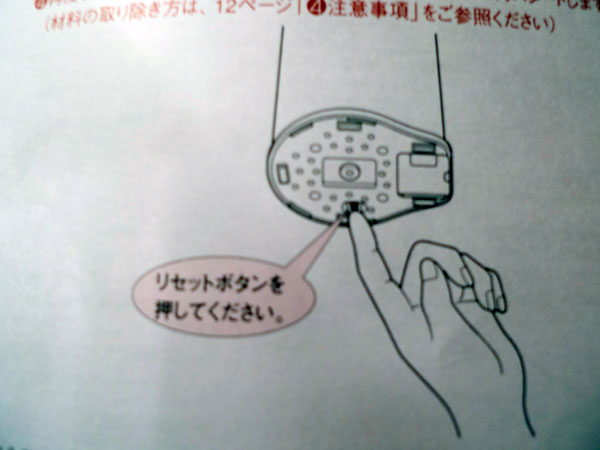 Another section - I'm assuming that the "O" means it's OK, compared to "X" for not OK - I like that!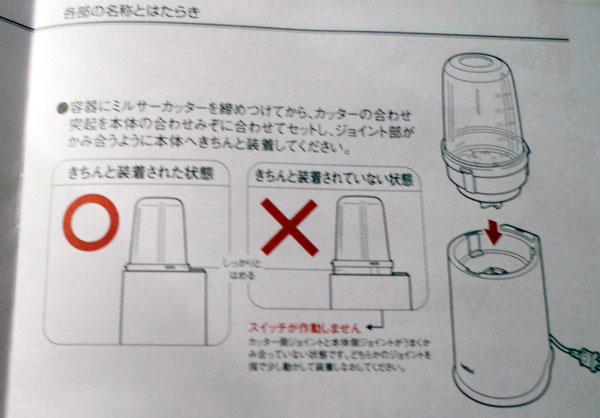 Enjoyed the illustration of the small fish ready to go in: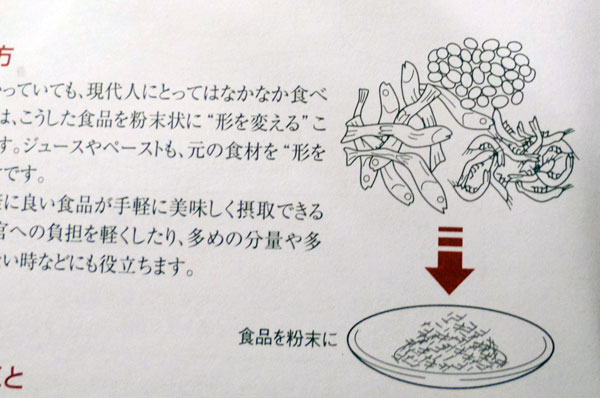 This shows how the blade mechanism comes out:
Close up of the blade mechanism from beneath: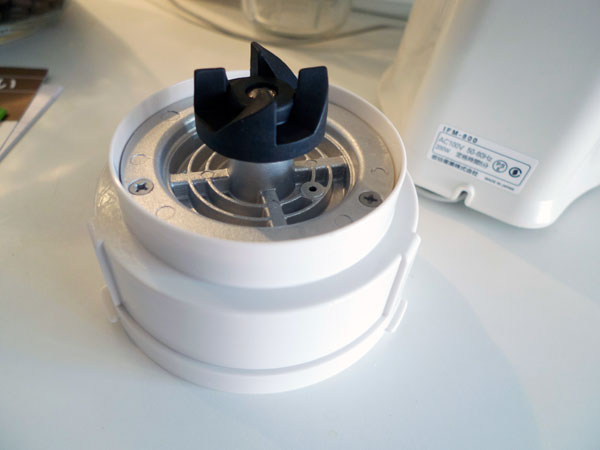 Medium container loaded with roughly chopped lemongrass: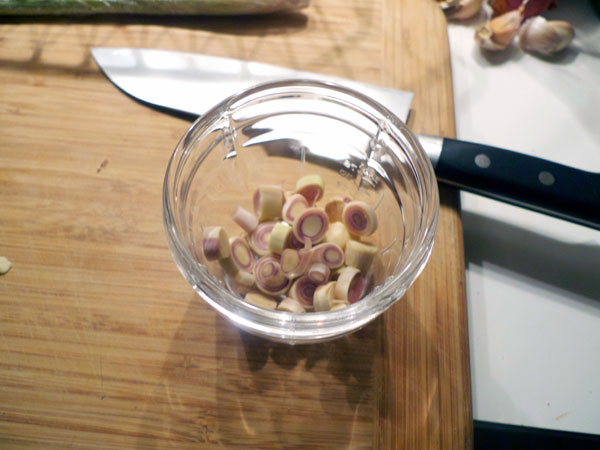 Container full of lemongrass, screwed into the mechanism and ready to blend: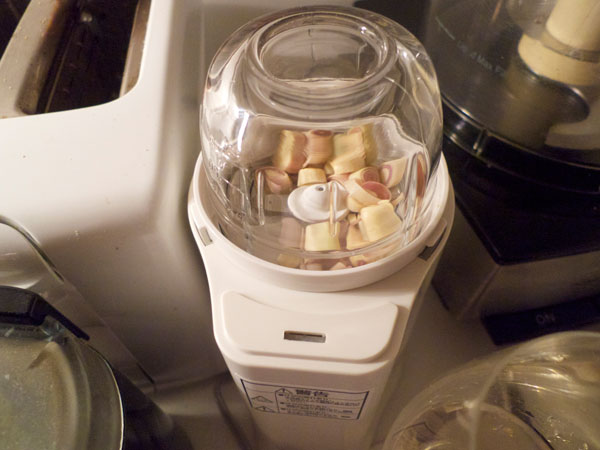 About three seconds later, minced lemongrass, perfect to go into the curry paste:
In case you can't tell, I'm crazy about this thing. Thanks Blether!