Are these "Now" groupons or regular ones?

just regular ones. I buy them for Long Beach because we are here a lot.
Todays breakfast was a groupon for Cafe Lafayette in Seal Beach. 2 Breakfasts and 2 mimosas for 15.00. We both dont drink( for no other reason that we dont like the taste) so we had sodas. My entree was normally 11.95 plus 1.25 extra for egg whites. Julies was 9.95( or maybe 8.95). I had to pay the tax and the extra money for the egg whites. My omelette had bacon, avocado and jack cheese. The whites were coooked perfectly. I despise brown on my eggs. The potatoes were awesome too, creamy inside and crisp on the outside. This came with sourdough toast.
Julies was a baked french toast with a mixed berry sauce. Another of Jules's food quirks is that she doesnt like syrup, so if she orders pancakes or french toast, it has to have a sauce or a berry. I thought maybe she didnt like syrup because she never had real maple syrup. I had her try that and Nope, she didnt like that either.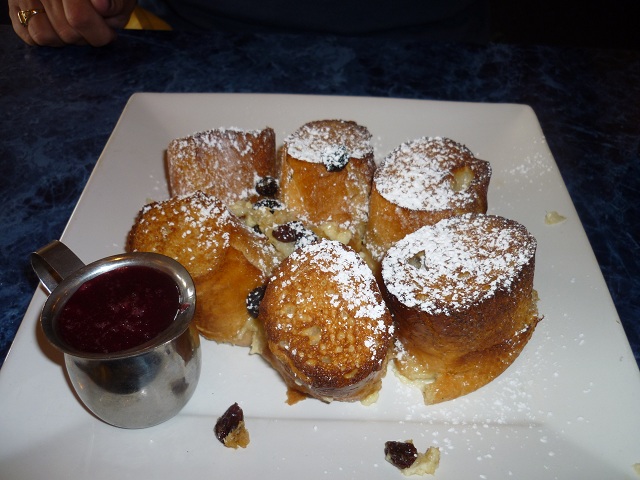 Edited by heidih, 15 October 2011 - 12:19 PM.
Added images