I cooked one of the dishes for dinner--the chicken wings and mushrooms main course from meal 11 (there are 31 meals all up--each with an entree, main and dessert). I served it with rice and roast tomatoes.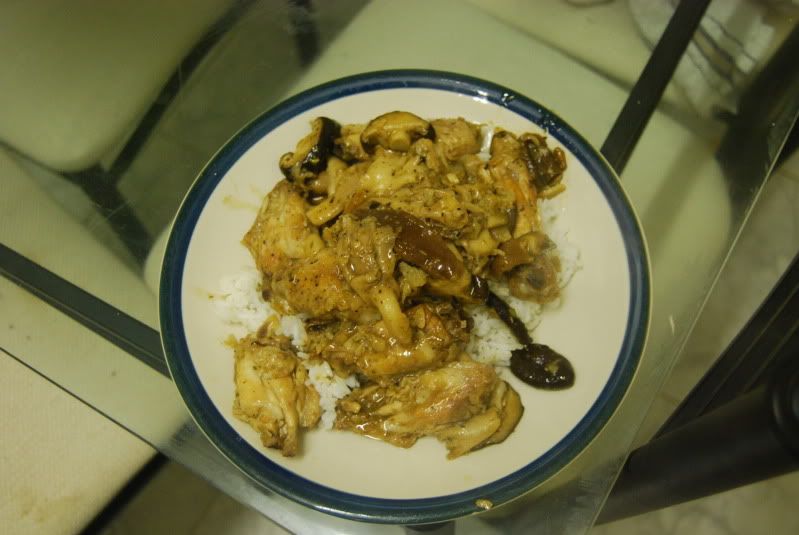 Essentially you saute chicken wings for a good half hour and then add (a lot) of garlic and some mushrooms (I used shiitakes, oysters and rehydrated porcinis). Then some bay, thyme, white wine and water (in place of water I used the 'instant mushroom stock' from the porcinis).
It was alright. I mean, I'm not going to be offended by anything that combines three of my favourite foodstuffs.
Edited by ChrisTaylor, 07 October 2011 - 02:12 AM.