Who will join me in eating vegetarian for a week?
My decision to give this a try stems from a variety of causes, which I'll discuss more as the week unfolds. In short, there are health, ethical and environmental reasons. It's also something some people challenged me to do -- and I like a challenge.
Not that I expect this to be a huge challenge. I'm not going to eat vegan. I'm going to do ovo-lacto and I'm not going to be terribly concerned about secondary ingredients such as fish sauce in an otherwise vegetarian Southeast Asian dish in a restaurant.
This morning I went shopping and acquired a bunch of vegetables and other non-meat stuff.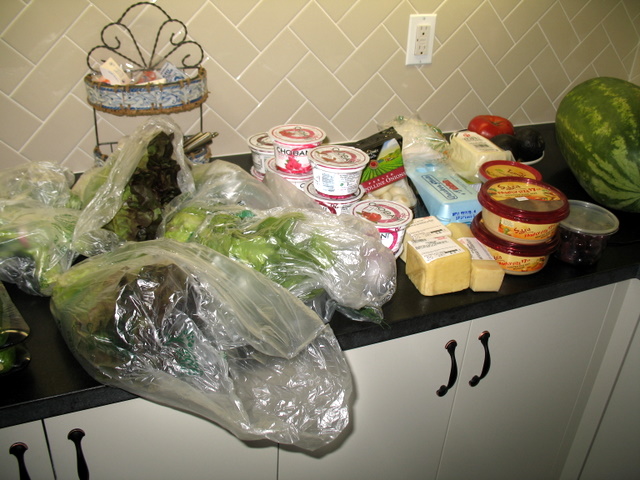 This afternoon I'll get more. And tomorrow I'm picking up a friend's CSA share.
So, who's in?