Jamaican patties - used the Emeril recipe online - used annatto powder to colour the dough.
The oven we are using here is not convection and I occasionally forget that you can't put a 3/4 sheet pan in a regular sized oven without mucking up the air flow. Consequently - it's a good thing you can't see the bottoms of these!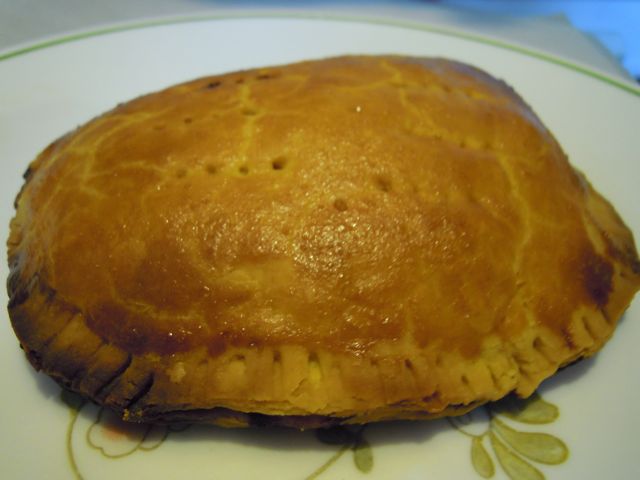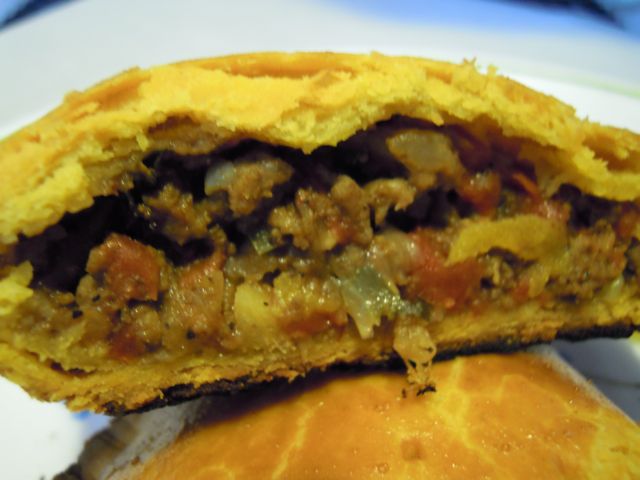 Not quite what I'm after. I think I'll try next with a cream cheese dough to which I'll add some curry powder and turmeric or annatto. I think the filling needs to be finer texture too.