Well, headed off to bed, so I thought I'd share a meal that we had on the road last week.
On our way to Lubbock, TX (the 'city' in these parts), we stopped in Seminole, TX to eat. I was really craving the 'Super Pollo', which has a 12 foot chicken smoker out front, but alas, they were closed for the holiday (didn't anyone tell them holidays are for
people
, not restaurants?!).
Anyhoo....
We ended up at a little place called Daily Burgers: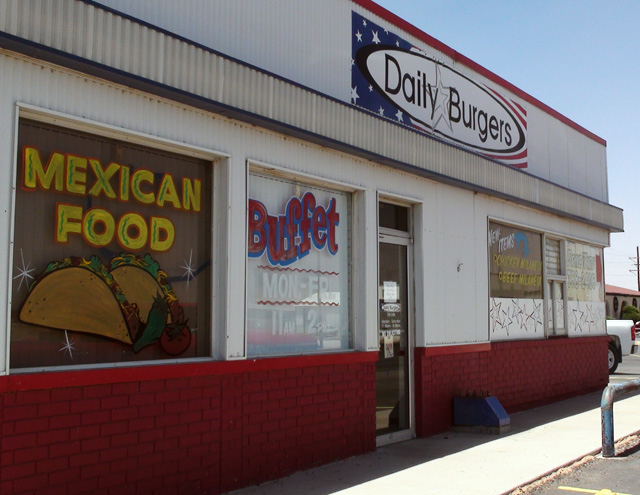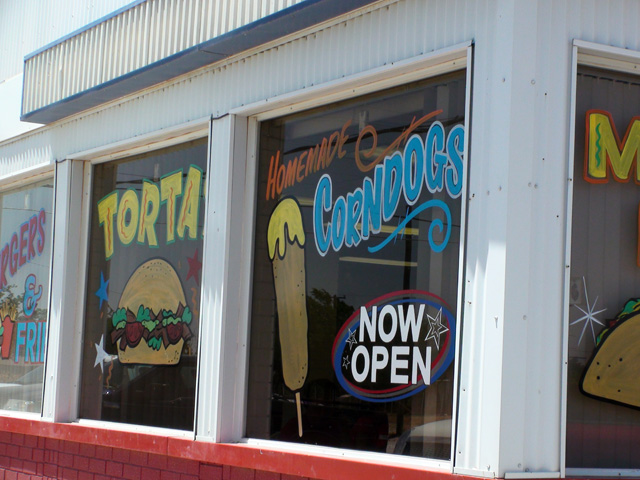 ...which as you can see by the window signs, has quite a variety of dishes.
I ordered corn dogs for the little people, which I was informed were 'hand made', which I deciphered as 'hand battered', and it's the first time in my life I've been impressed by a corn dog: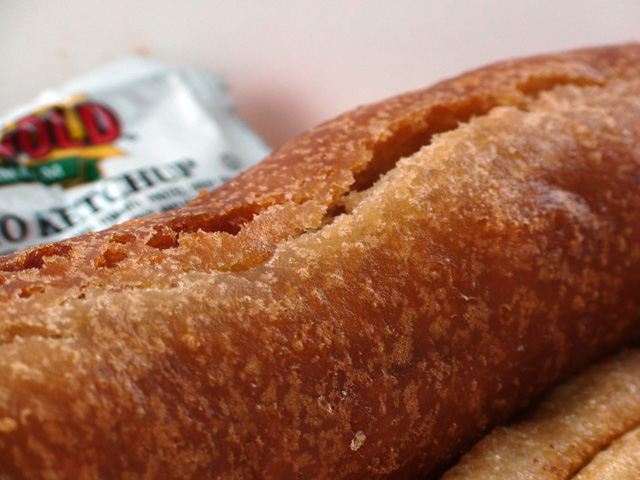 Is that thing beautiful, or what? The batter was so rich and buttery, and it was a quality dog inside to boot. As they would say in Bangalore:
Pukka!
(Which I am informed means 'of high quality or reputation' - If, in fact, I've been translation-bombed and it actually means your father smelt of elderberry, then my sincerest apologies (and there go the parentheses again)).
Then a green chili burger with everything for Mrs. Meshugana:
Which was wonderful except for the meat being too small for the bun.
And when I asked the employee what they were famous for, she recommended the home made Pirogies, stuffed with home made cottage cheese and grilled: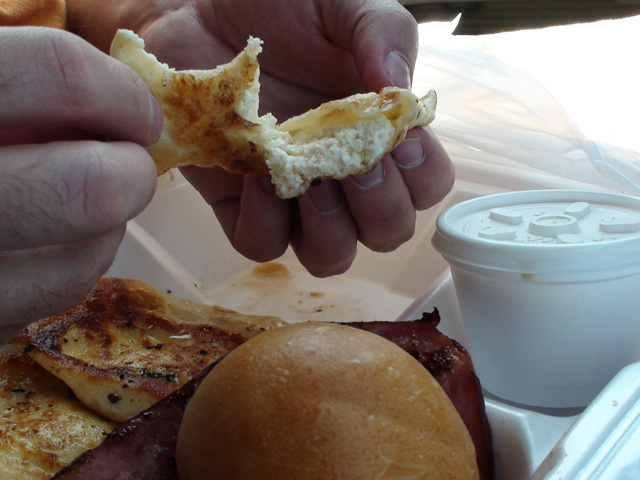 I was very surprised by these, and enjoyed them enough that I would make the 30 minute drive for them alone (and cheap gas in Texas). They were served with a little piece of ham and some sort of gravy that tasted a bit like a thin, milky cheese sauce. Who knows what it was, but it was very tasty.
Sweet Dreams! (if you're in the Western Hemisphere), Good Morning! (to the Eastern) - be back in a few hours!