Well - it's Friday night and we'll all just rolling back to our various homes and hotel rooms. We've been eating all day!!!!
I've spent Tuesday, Wednesday and Thursday running the contents of my house down to Niagara - and wondering how I'm going to get them all home again Sunday evening.
It was a delight to see people again and to see some new faces as well.
We drove across the border in a couple of different cars and I dropped off my charges at Landies Candies. I had a few errands to run so wasn't able to join them there. Apparently they weren't allowed to take pictures.
We had planned to meet at the Anchor Bar for lunch but apparently the earliest reservation was 1:30 so I quickly headed over to Duff's (the other wing place in town) and grabbed up a table for 10 before the joint filled up.
Apologies in advance for the pictures.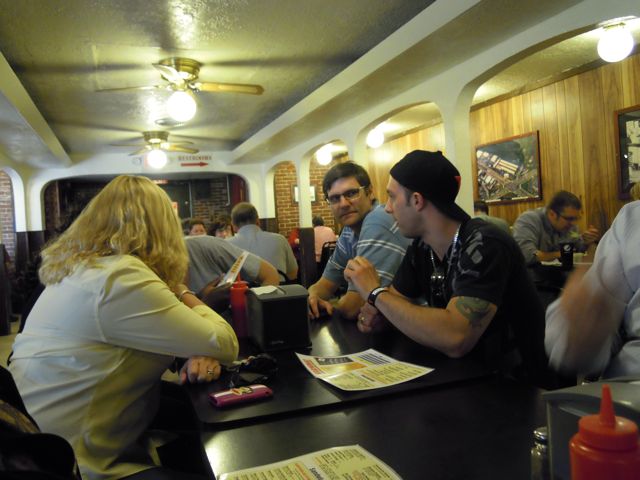 Gene and Josh (who works for Art and Wilma and attended in their stead)
RobertM and Curls - so sorry about this picture - not one of my better ones!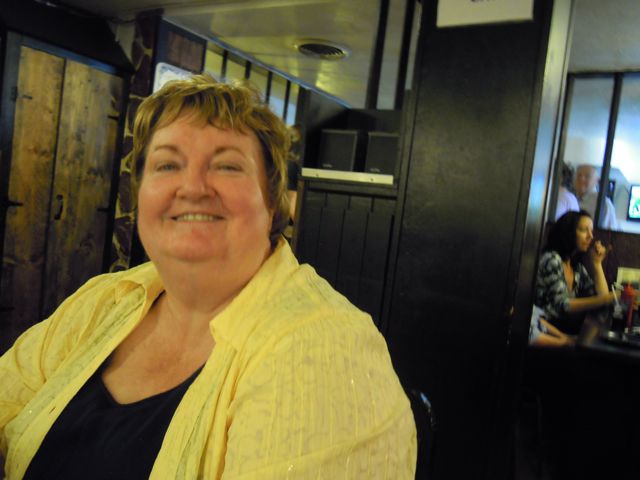 Chocolot.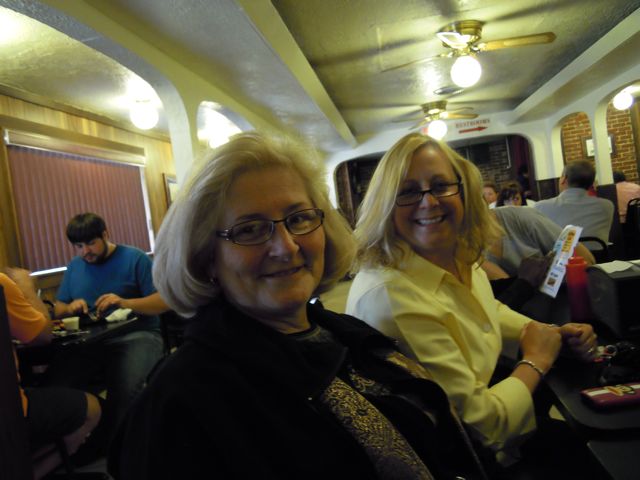 Plus one and Connie (another of Art and Wilma's staff)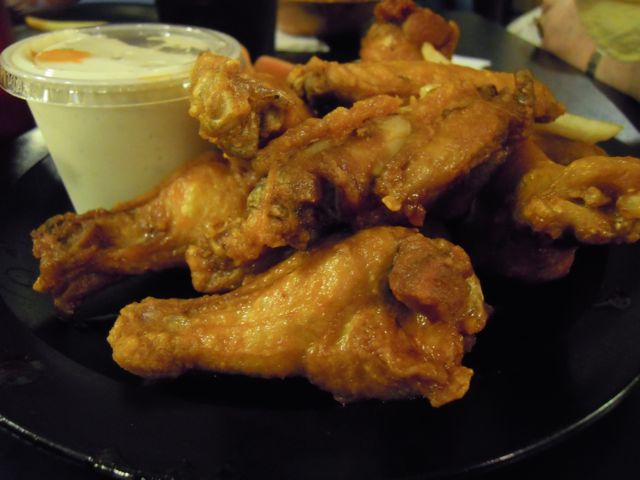 The wings.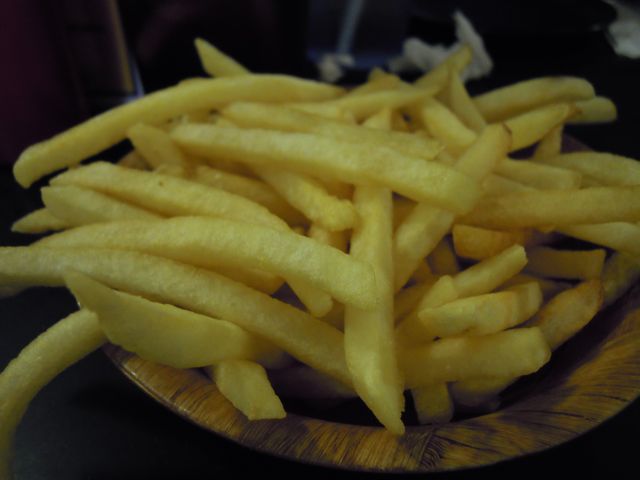 The fries.
After lunch - off to Tomric to meet with Brian Donaghy to show us some panning and play with the Selmi.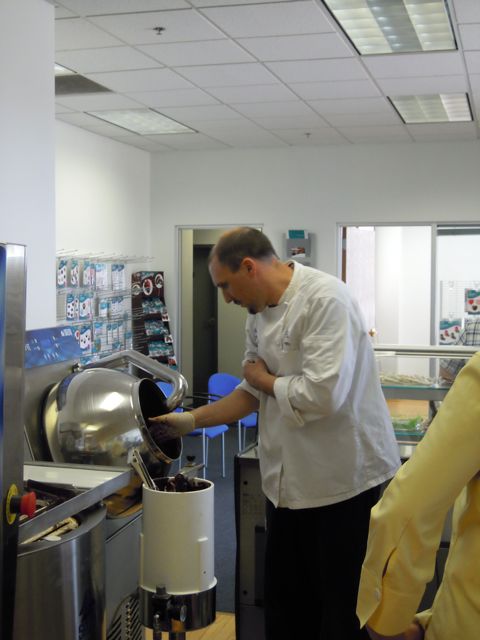 Brian starting to pan some cereal.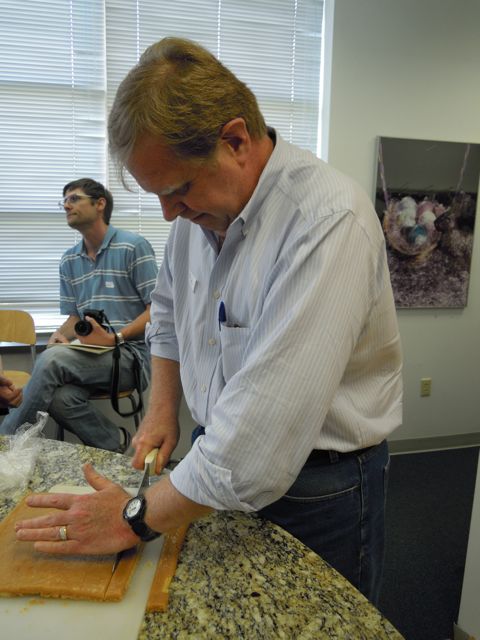 RobertM - cutting his caramel and cookie creation in preparation for enrobing on the Selmi.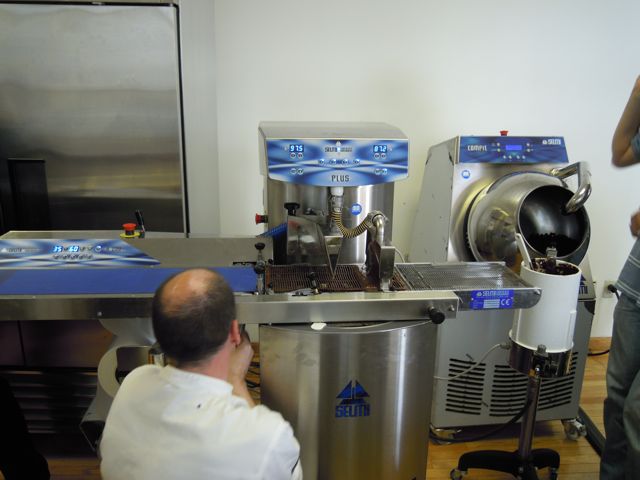 Brian making some last minute adjustments to the Selmi.
Waiting for the goodies to come through the chocolate.