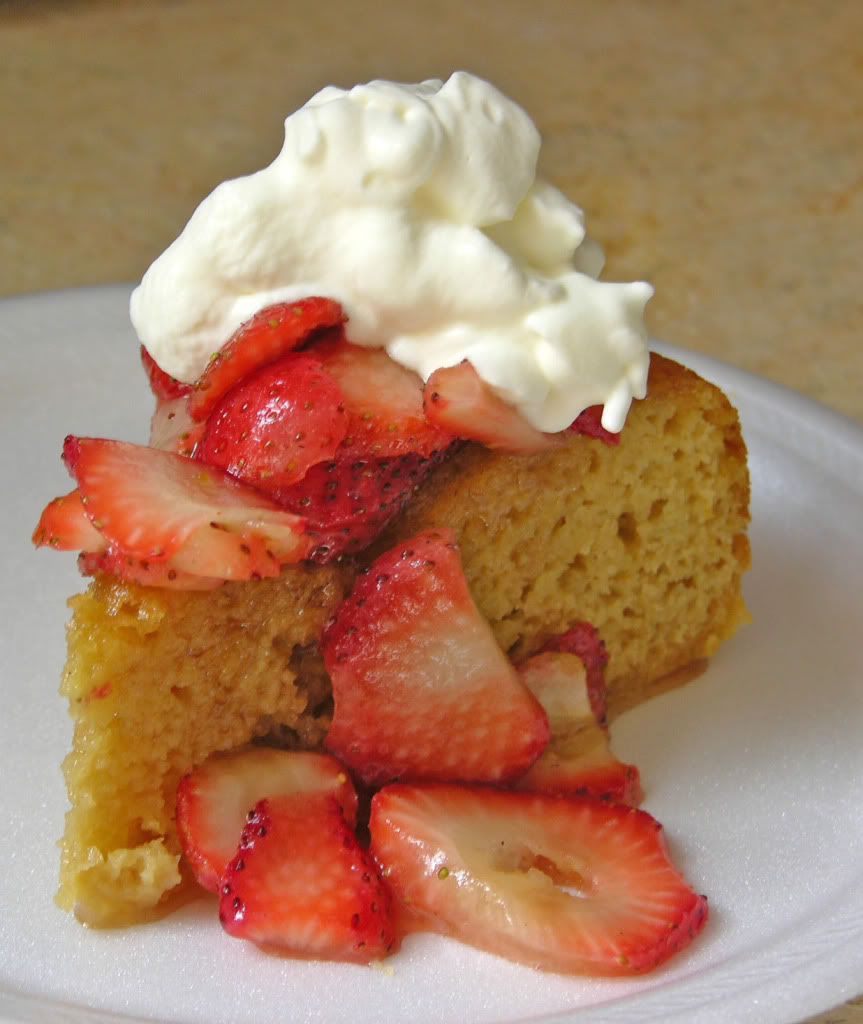 Makes: 1 cake, 9" round
Time: about 1 hour from start to finish.
Ingredients
* 3/4 Cups finely-ground gold cornmeal, precooked if you can find it.
* 1 1/2 Cups vanilla yogurt (or the same amount of sweet yogurt with 1 tsp of vanilla extract mixed in)
* 5 TBSP panela raspadura or other brown/raw sugar
* the zest of one lemon
* 1 TBSP fresh-squozen lemon juice
* 4 TBSP sunflower oil
* 2 eggs
* 1/2 Cup quinua flour
* 1/2 Cup white wheat flour
* 1 TSP baking powder
Method
1. Mix the cornmeal with the sugar, then blend in the yogurt and lemon juice. Allow the mixture to rest for at least 15 minutes (it should get quite thick)
2. Mix together the flours, zest, and baking powder, and set aside.
3. Grease and/or line your pan. I use a 9" silicone mold in the shape of a sunflower (which means I skip the lining), but any 9" pan will work.
3a. Preheat your oven to 425 F.
4. Now that the cornmeal mixture is rested, add the oil and eggs and beat until homogenous (I use a fork).
5. Add the flours and whip until just mixed, then pour into the pan. Pop that into the oven for 20-25 minutes or until a toothpick comes out clean.
If you're using silicone, let it rest out of the oven for 5 minutes and then unmold. Otherwise, let it cool more before attempting to remove it from the pan.
Once the cake is fully cool, glaze it using the following:
1/4 Cup honey
2 TBSP panela raspadura or other brown/raw sugar
1 TBSP butter
This mixture should be melted in a bain-marie until the butter has clarified and the sugar fully dissolves in the honey. It makes a golden-coloured glaze that accents the cake well and adds a bit of extra sweetness without being too heavy.
Just before serving, top with macerated fruit - the photo shows strawberries that were set in Spanish port brandy with honey. Whipped cream adds a nice touch as well.