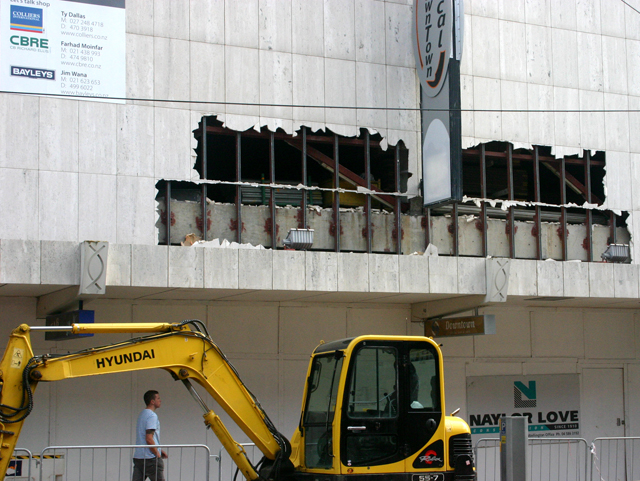 Behind this battered frontage, in what used to be a small cinema and retail complex in the heart of Wellington city, something rather special is happening. We're getting a Cordon Bleu school!

Le Cordon Bleu Academie d'Art Culinaire de Paris, to give it its full, grand title, dates back to 1895 - the first cooking demonstration on an electric stove was held to launch the school. Julia Child is among the well-known culinary figures to have passed through their doors, they now have over 35 schools in 16 countries ... and New Zealand is next. Cath Hopkin is the newly-appointed Institute Director for New Zealand, and she's generously allowed eGullet to share in the creation of what she wants to be the 'absolute gem in the portfolio' - the best Cordon Bleu school of them all.

Cath has been involved from the very beginning of talks to get Le Cordon Bleu here. She has over ten years' experience in business management, primarily in the hospitality industry, and is a director of several wine and hospitality companies (I first met her nearly three years ago when she was helping out in the early days of the Wellington City Market). Originally it was planned to have the school in Martinborough, an hour or so's drive north of Wellington in the Wairarapa wine region but for various reasons that didn't happen, so Wellington is the winner (I say this as a totally disinterested party - yeah right!). Le Cordon Bleu has partnered with two local educational institutions, the Universal College of Learning (Ucol) and the Wellington Institute of Technology (Weltec) to build New Zealand's first Centre for Culinary and Hospitality Excellence; Weltec is moving its School of Hospitality for Petone, on the opposite side of Wellington Harbour, to share the new facilities with Le Cordon Bleu.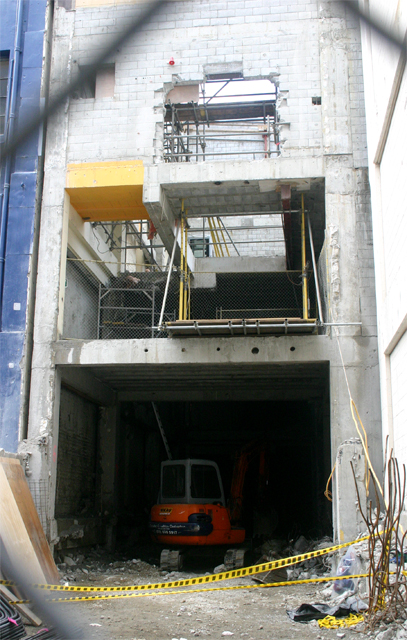 Through these gaping holes will flow the raw materials for wonderful culinary creations. The plan is for the school to be very much a part of Wellington's food and wine community; local chefs will use the facilities both to showcase their own cooking and (naturally) as a talent pool, and the artisan foods and wines from the region will feature heavily in what the students have to cook with. Something I was interested to hear about Le Cordon Bleu: they don't live in the past with what we might call 'traditional French cooking'. The philosophy is around French culinary technique using local ingredients - Cath will shortly be visiting the Cordon Bleu school in Thailand to see how this works in practice; very successfully, by all accounts. And they don't shy away from modernism. Cath firmly believes French culinary techniques are firmly rooted in the science of cooking, and on a recent trip to New Zealand André Cointreau, the President and CEO of Le Cordon Bleu International, visited Massey University's Food Innovation Network to see what they're doing with advanced food science and product development.

Demolition of the internal structure of the old cinema and shops began last month. The plan, over the next few months is to strip the building to its shell and bring it up to modern earthquake strengthening standards. By about September the internal fitout will begin, and the school should open around May 2012. As work progresses I'll be posting reports to this thread in eGullet. Don't expect an early flood of information - the really good stuff will come nearer opening day - but if there's anything you'd particularly like to know, just ask.

I'm looking forward to this - can you tell?