The table:
Before we eat dinner, we go through the
Hagaddah
, retelling the storey of the Exodus from Egypt. The hagaddah is also a guide for the evening, telling us when to drink the four glasses of wine, when to eat the matzo, bitter herbs, have dinner, etc.
I tried to drink this instead of wine: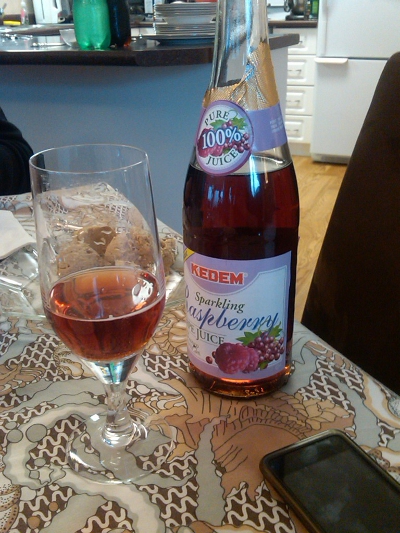 Ugh. Too sweet. Couldn't do it.
When it was time to eat everybody helped themselves to chopped liver and gefilte fish while I got the soup.
The little yellow circles are soup croutons from Israel. They are made by
Osem
and are awesome. They're made from potatoes and get soft rather quickly, so the trick is to add a few, eat them, then add more. Repeat.
Then, everything else: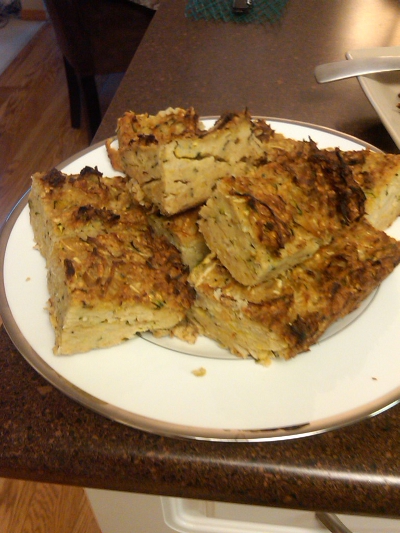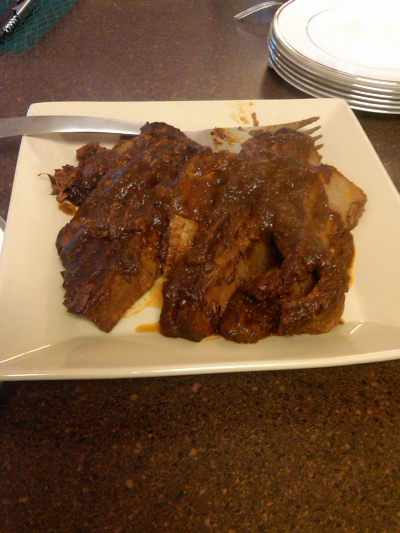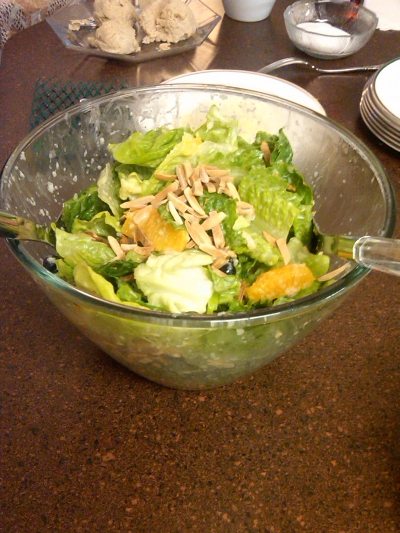 Missing the turkey.
My plate: