Time for breakfast? If you're insane like me, you've already been up for like 4 hours, done 6 loads of laundry and are ready to head to the gym. Lucky me - both the laundry AND the gym are in my building...one of the things that makes our NYC apartment living more bearable.
Anyway, everyone knows that I think you should
never skip breakfast
, and I really do live that maxim to the fullest extent possible. And since I started
this topic
about hot cereal add-ins, I decided to give some of the ideas a whirl, starting today.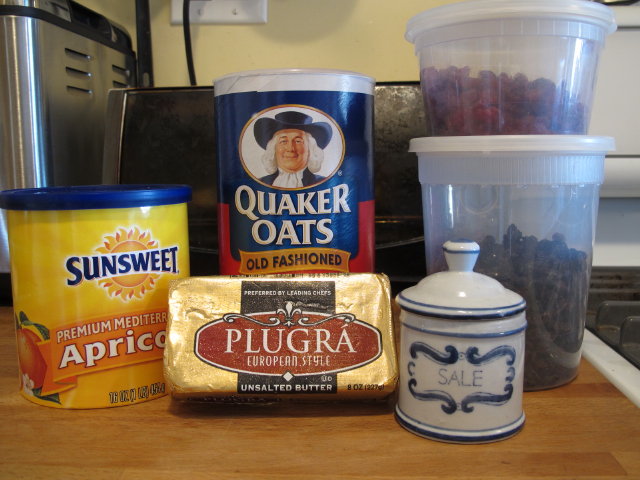 I started by toasting the oatmeal in a bit of butter, till it was brown, rather than starting it in plain water...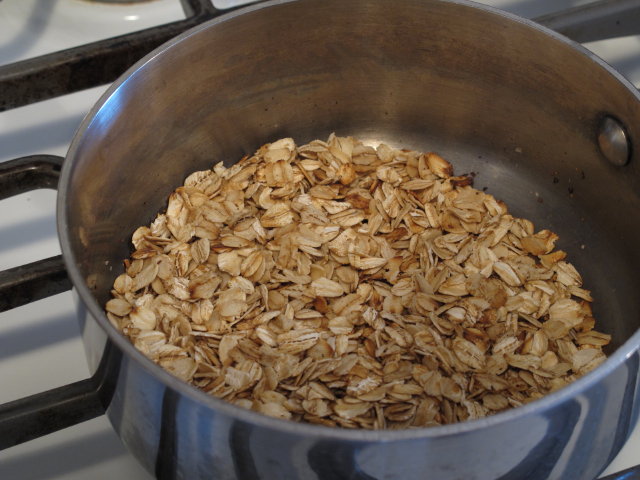 Then I added the water along with some raisins, dried cranberries and dried apricots to the pot, and cooked it for about 7 - 8 minutes...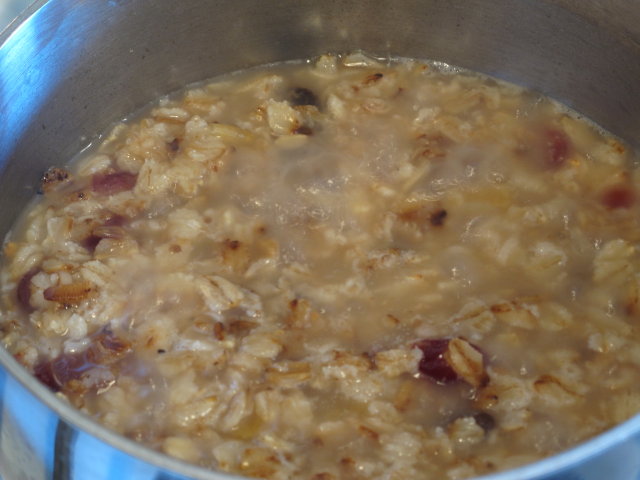 And here's breakfast (that's my 2nd cuppa joe, by the way)...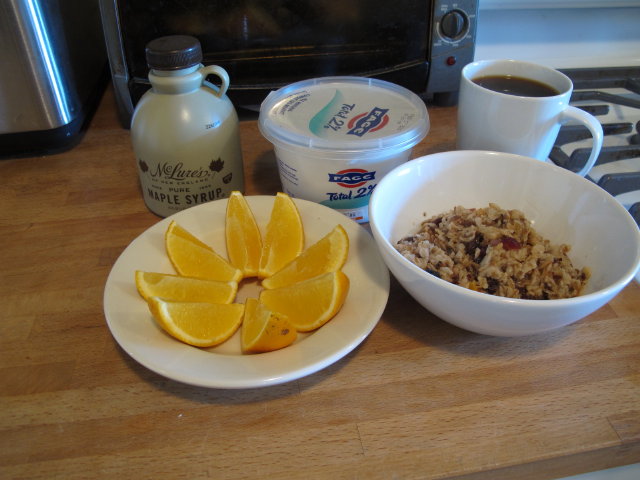 My verdict: Meh. Toasting does bring a different element to the finished product (ummm, toastiness?) but I don't know if I want that element in my breakfast cereal. Makes it taste too much like a side dish of grain. I suppose with a more savory add-in (bacon!) it might be better. For now, I'll skip that step.
Oh, and for dessert, I always have these. It's the slightly Woody Allenish, slightly neurotic middle-aged NYC jewishness in me. In the case of one of them, a necessary evil, since I was diagnosed with slightly high blood pressure 8 or 9 years ago. The rest are vitamins, probiotics and whatever else I have laying around...
Okay, off to the gym now. I might join johnder for a quick lunch in a few hours - surprises await.