My number one thing to make with stale bread is a favorite in Barcelona. At Paco Meralgo, there was this...
Today for lunch (at home), there was this...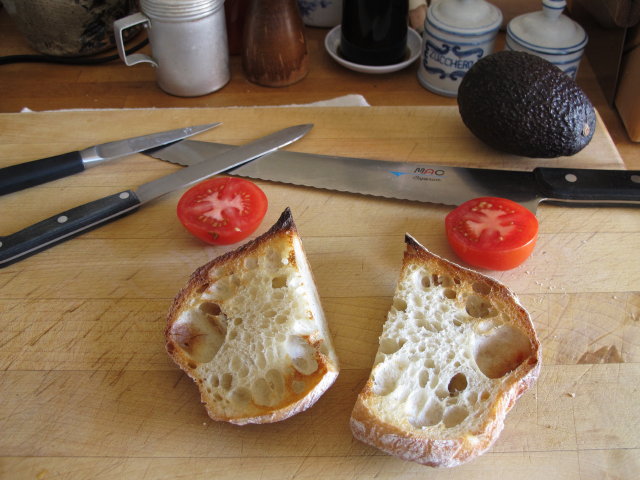 Turned into, (with a little less oil than above)...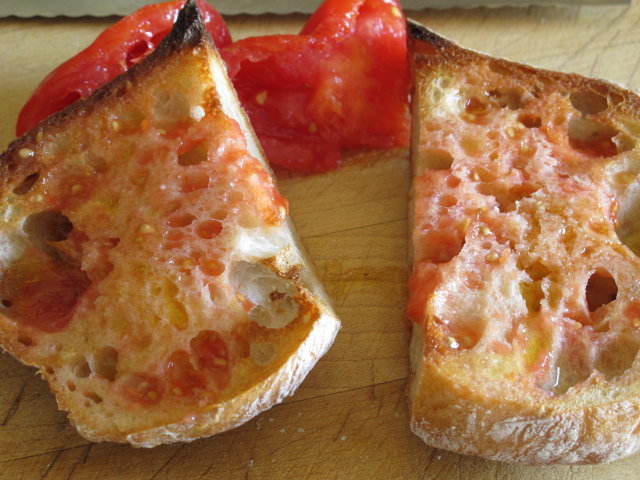 Pan con tomate. In Catalan,
Pa amb tomàquet
. Bread with tomato. Not a bad use for stale bread. That's mine...yours?