Welcome everyone to my week of cooking.
Talk about hard acts to follow: coming straight after the very successful blogs of Shelby and Chris Amirault. I hope I can provoke a fraction as much discussion and interest.
For those people who tried to guess my identity, Pam asked for photos that would make it somewhat obscure. Seems I did too good a job. Let's go through them.
This first photo was not actually a sauce as some guessed. It was Crème Anglaise and it is sitting in an ice bath. The colour is not a photographic mistake. It was made using Joël Robuchon's recipe, which uses twelve egg yolks. Along with the cream, sugar and two vanilla beans, this mixture went on to be a delicious ice cream that we enjoyed with Chistmas pudding.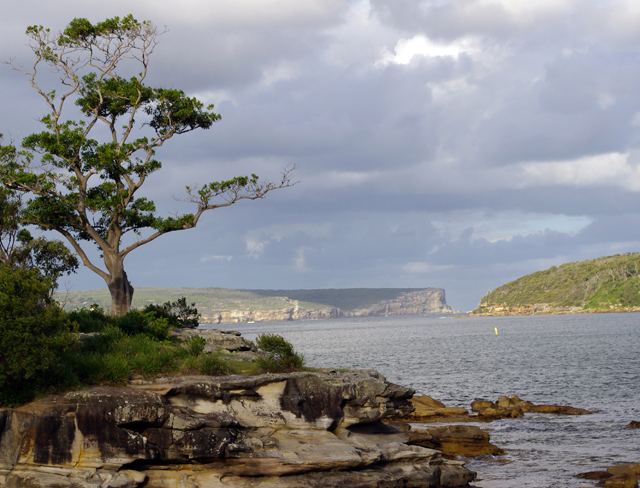 The second photo is the view from Balmoral Beach through Sydney's heads. Yes Erin, you got that one right. The tree that seemed to stump people is a Eucalyptus. Australia has over 700 varieties of Eucaplyptus and it is one of our most common trees. This beach is a five minute drive from my place, which in turn is only a few kilometers from the centre of Sydney. I try to go walking at Balmoral most days.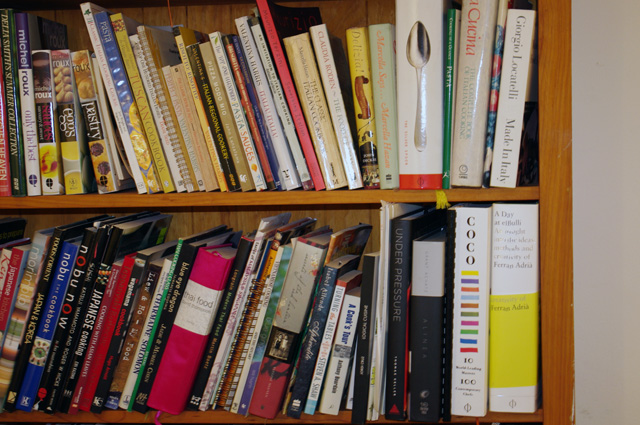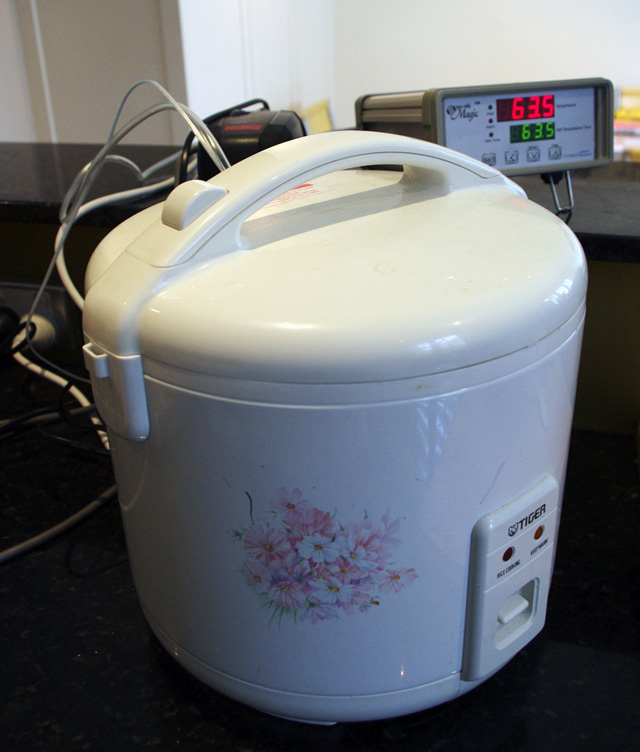 The third and fourth photos are of a small part of my cooking bookshelf and my sous vide rig. Those of you who read the sous vide thread will know that I am a sometimes contributor.
This brings me to the subtitle of my blog. I use many different types of cooking styles from classical to modernist. It's really a matter of what gives the results that I want to achieve. The jazz part of the title comes from Charlie Trotter's analogy of food with jazz and creative music in general. This concept took my fancy.
Now on with the trip.
As a note for those of you in North America, we are 19 hours ahead of the West Coast. That means it is 6.30pm here on Sunday and 11.30pm there on Saturday. If it seems like I'm posting at odd hours, that should explain it. Also, please bear with me if I don't reply to your posts in what seems like a timely fashion: I may be sleeping.