Pumpkin Preserves
These things are delicious. They're made the same way
Eggplant Preserves
are made.
We used the lighter colored flesh of white pumpkins so that the end product is not too dark.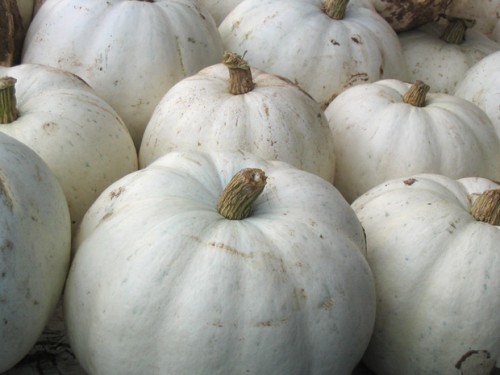 Peel and cut pumpkin into small pieces and soak overnight in a solution of water and pickling lime. Use 1 cup lime per liter of water. Make enough to cover the pumpkin pieces. Use a plate to keep them submerged.
Recommended pickling lime, can be found at Kroger.
Rinse the pumpkin pieces thoroughly two to three times. Squeeze every piece by hand to get rid of excess moisture.
In a pot, add 1 kilo water (1 liter), 1 kilo sugar, 1 T lemon juice and 5 Cloves for
every
kilo of pumpkin. Bring the syrup to a simmer then add the pumpkin. Simmer for 2.5 hours.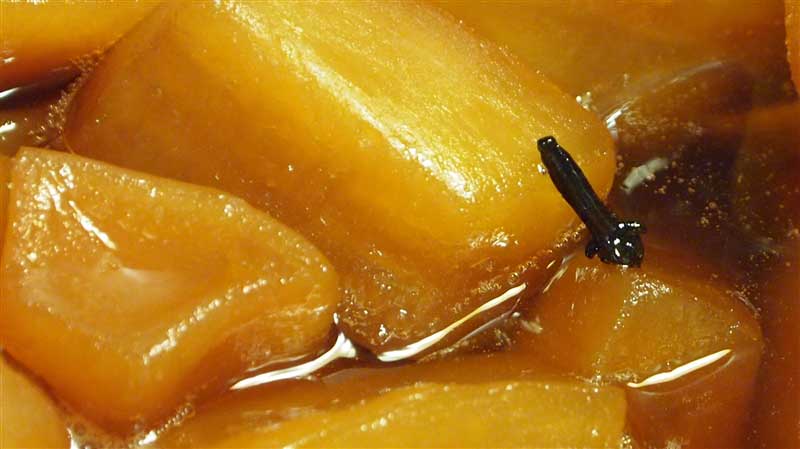 Let cool and place in jars, distribute syrup evenly among them.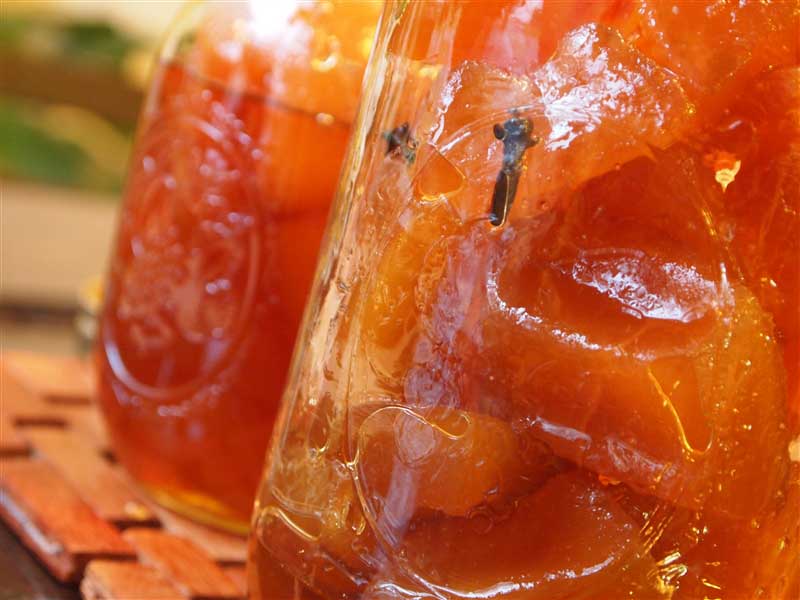 Edited by ChefCrash, 19 October 2010 - 11:47 PM.