When I go on book tour, my appearances are attended by a handful of people most of whom were just wandering around the bookstore when the announcement came over the public address system. They ask questions like, "What's your book about?"
When Ferran Adria (aka the world's greatest chef, the leader of the culinary avant garde) goes on book tour, everyone shows up. The most significant food-world players for 500 miles around come to pay homage. They have prepared their questions for the master.
Ferran Adria's biography, written by Colman Andrews, has just hit the bookstores and Adria and Andrews are making the rounds. This evening they appeared at the International Culinary Center (the umbrella institution that includes the French Culinary Institute and the Italian Culinary Academy) in New York City. I got invited, perhaps because I teach a class there, perhaps by mistake, perhaps out of pity. I was certainly the least important person in the room -- a marginal inclusion on the guest list that included Mario Batali, Tim Zagat, Jose Andres, Andre Soltner, Jacques Torres, Drew Nieporent, Alain Sailhac, Jonathan Waxman and a whole bunch of others.
I'll give a brief description of the event, with some photo support, in a moment. But first, welcome to my eG Foodblog, the first of this new season of eG Foodblogs. For the next week, I'll be posting ad nauseam about my food life. The centerpiece of the week is a trip I'm taking down to Mobile, Alabama, to look in on the seafood industry post-BP-spill. Before and after that trip, I'll share the various things I'll be doing in the course of this week.
Returning to the matter of Ferran Adria and Colman Andrews, the book is called
Ferran: The Inside Story of El Bulli and the Man Who Reinvented Food
. (Should you choose to buy a copy, that's an eG-friendly link, which means the Society will get a small commission from Amazon if you use that link for purchase.)
There's DC-based Spanish (and then some) chef Jose Andres talking to Dorothy Hamilton, president of the ICC.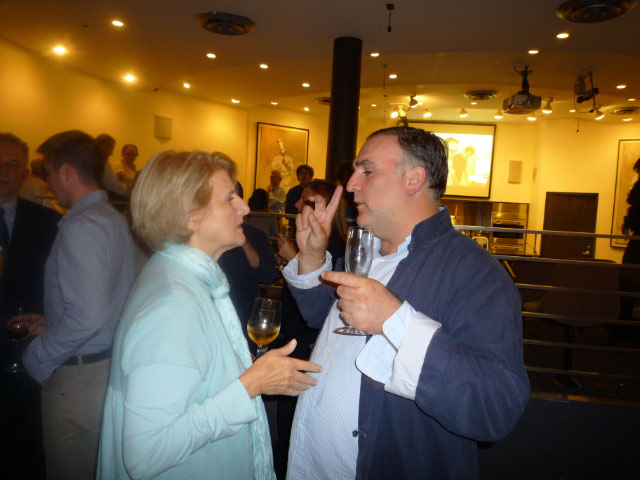 Photo: Ellen R. Shapiro
I'm only going to apologize once this week for my terrible photography. Sorry. Now deal with it.
That's Colman Andrews, who wrote the book.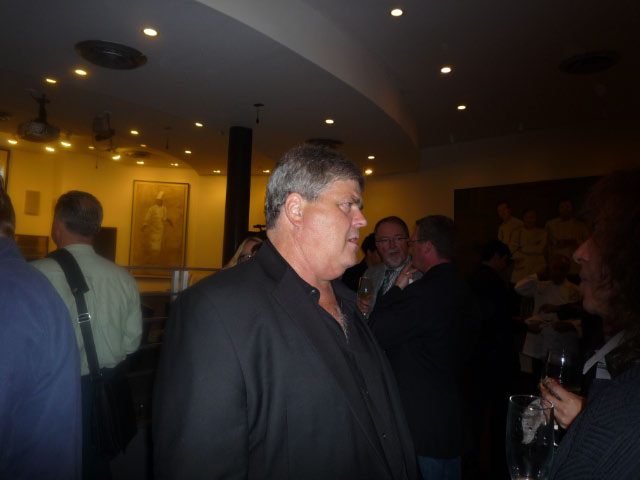 Photo: Ellen R. Shapiro
The snacks were not at all avant-garde. They were mostly Spanish-style and pretty good.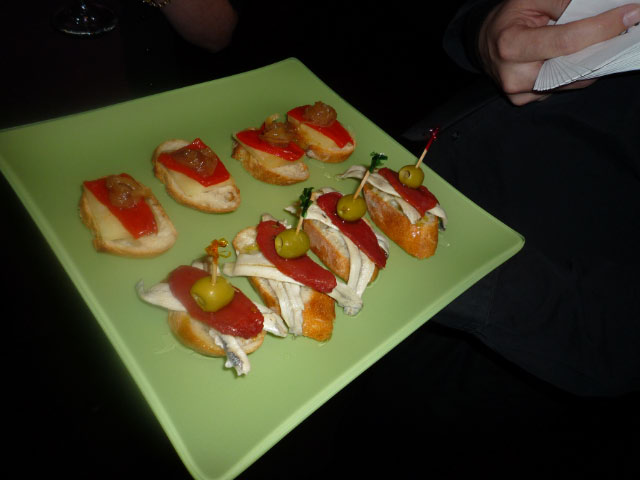 Photo: Ellen R. Shapiro
The restaurateur Drew Nieporent (Nobu, Tribeca Grill, Corton, etc. -- he keeps opening new places so it's hard to keep track of him).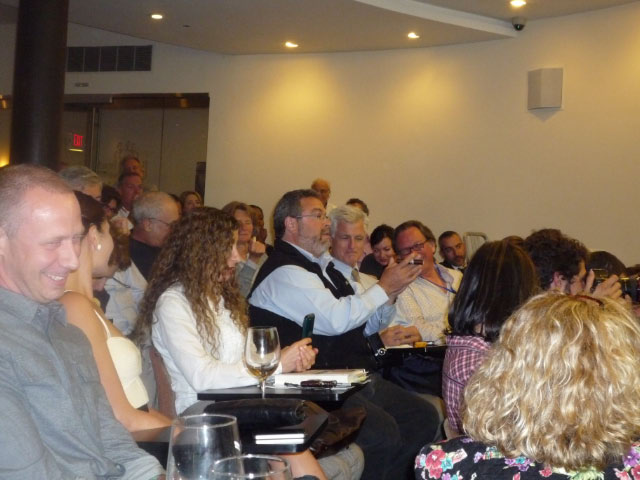 Photo: Ellen R. Shapiro
My signed copy of the book.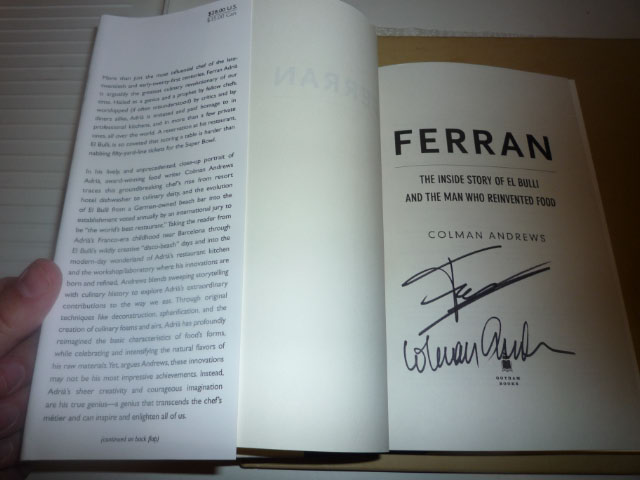 Photo: Ellen R. Shapiro
Ellen also made a short video of Ferran Adria speaking to the question "What's the biggest misconception about you?" That will not be postable until morning, though, because of the time it takes to compress and upload the video.
I found Adria to be engaging despite speaking through a translator. This was the first time I'd ever seen him up close, and I had wondered whether I'd find him as brilliant as everybody says he is. I did.
It was also good to hear him speak directly on the issue of El Bulli's closing. There has been a lot of press on this -- world's most difficult-to-reserve restaurant suddenly closing -- and Adria assured us that it's a temporary closing. El Bulli is expected to reopen in 2014, at which point the company will be reorganized as a nonprofit foundation.
Although I was intrigued by the Q&A session, my actual mission was to try to get Colman Andrews and Ferran Adria to join us here for online Q&A. When I spoke to them and their publicist, however, it turned out that they had already agreed to do it -- Dave Scantland ("Dave the Cook") already had a whole dialog running. So we are looking forward to welcoming them soon.
There is an
excerpt
from the book on the New York Times website, if you're interested.
I'm off to catch a little shuteye before an early rise for a visit to Sarabeth's bakery. More on that tomorrow morning.