Storzapretis (Corsican spinach and mint gnocci
),
pp. 376-377
A couple of weeks ago, I spent a snowbound afternoon cooking and put some leftover ricotta cheese to good use by making these gnocci and freezing them. Today, snowbound again, these were my reward for a morning of heavy shoveling.
The spinach and fresh mint make them especially savory and unusual, and the ricotta makes them rich and delicate. You really need fresh, firm ricotta or they will likely fall apart. I can only imagine how tasty these would be with the fresh sheep's milk cheese that Dorie says is used in the original Corsican version.
Here they are ready for saucing and baking: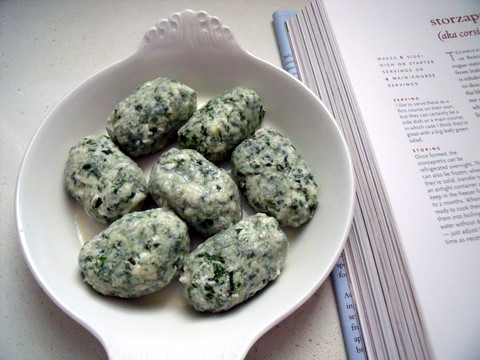 Here they are fresh from the oven, ready for my lunch: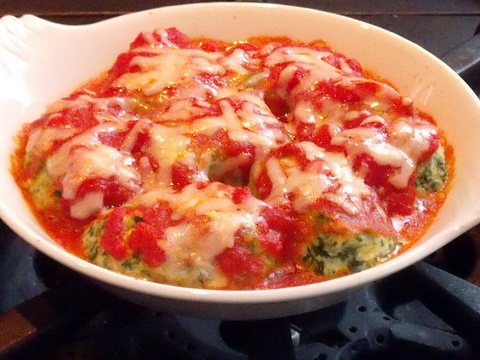 Though the recipe is easy, I found it awkward to shape the gnocci as instructed with the "two spoon" method. After a few tries, I gave up and used well-floured hands to lightly roll/pat a lump of the mixture into shape. They froze perfectly, though. Next time I make these, I'll make plenty so I have a stash in the freezer.