Well thank goodness i had a chance to lose some weight in the heat of the summer as now i have had the opportuinty to discover Jabbours shawarma that could all go horribly down hill.....
So after mentioning to some people at work i was heading here for shawarma i was inundated with people wanting to come with me, went with a couple of guys from work and bumped into a couple of others when we were there, beirut really is a small world!
Jabbour is located in Dora on a strip of road alongside many other shawarma restaurants and fruit cocktail bars, we were there pretty early by lebanese standards at 930pm but the street was busy with people smoking shisha and getting take away, we sat in the downstairs of jabbour and ate in. Lebanese hospitality being what it is i wasnt allowed to pay so have no idea of the prices but shawarma is street food so i am guessing $3-$5 a piece? We had 2 shawarma each ( i know i know!) but one of my friends apparently goes pretty much every other day and has 4! Whilst this sounds bad the shawarma is made of not too much bread and only a little sauce so it is mostly the chicken o meat so not as bad as you might think. The Chciken came with just a little garlic sauce, pickles and a couple of random chips ( sorry fries) whilst the "meat" (veal/beef/Lamb?) came with tomato, lettuce and tarator (a tahini based sauce)I think the meat was beef or mostly beef but whatever it was, boy was it good! I was expecting to prefer the chicken but the deep meaty flavour combined with juicy fresh tomato and the tarator was delicious
Some pictures of the shawarma, it being carved and the inside of the restaurant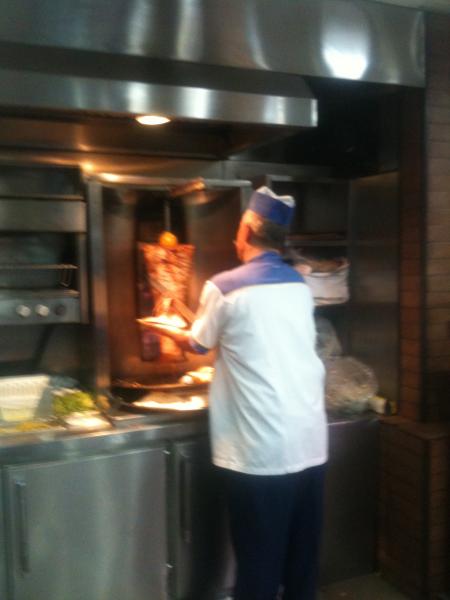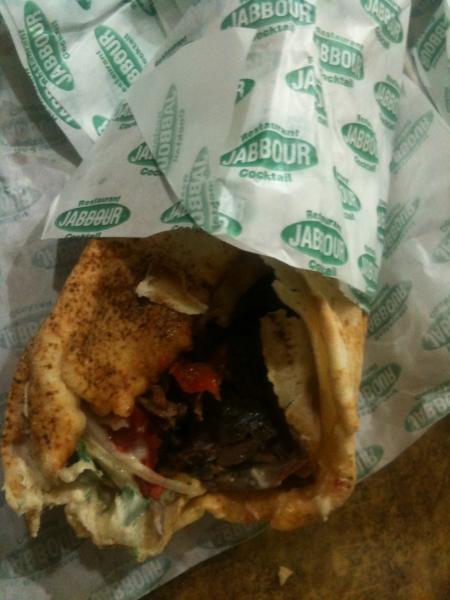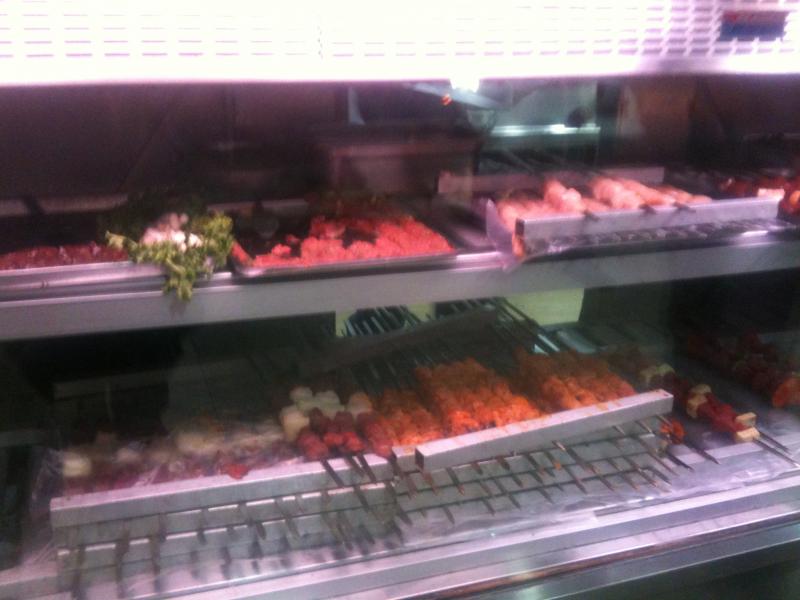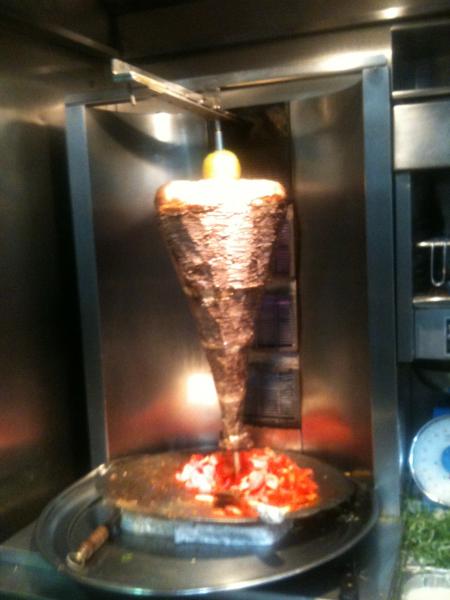 We finished with fruit cocktail - basically chopped banana, melon, pineapple, grapes, almonds and kiwi layered with a fruit cocktail of all of the above blended and topped with an avocado, milk and honeyu mix that was so thick it needed to be eaten with a spoon, topped with ashta (like a cottage cheese) and more fruit. Looks frightening but was delicious, very filling but i must have had like 3 of my 5 a day in there which is a bonus.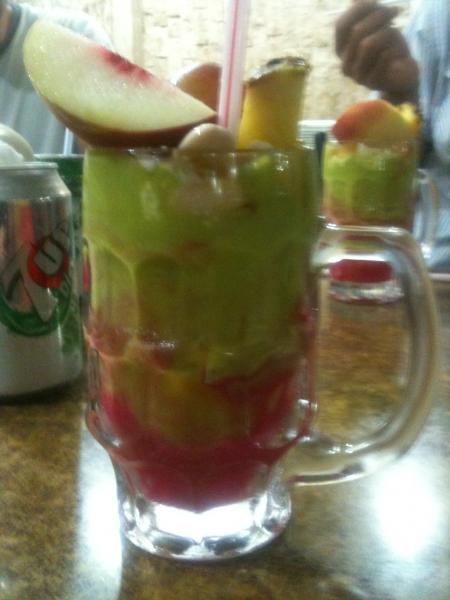 The whole street looked great and i will definitely have more trips there to post on in the not too distant future, for now i can only think of my waistline and weep.....